« LISjobs.com Logo Contest | Home | Want an awesome job? »
By Meredith Farkas | June 22, 2008
Wordle is a fun little tool! You can put in your del.icio.us username or paste in some text and get a pretty neat-looking word cloud.
Here's my CV as a cloud: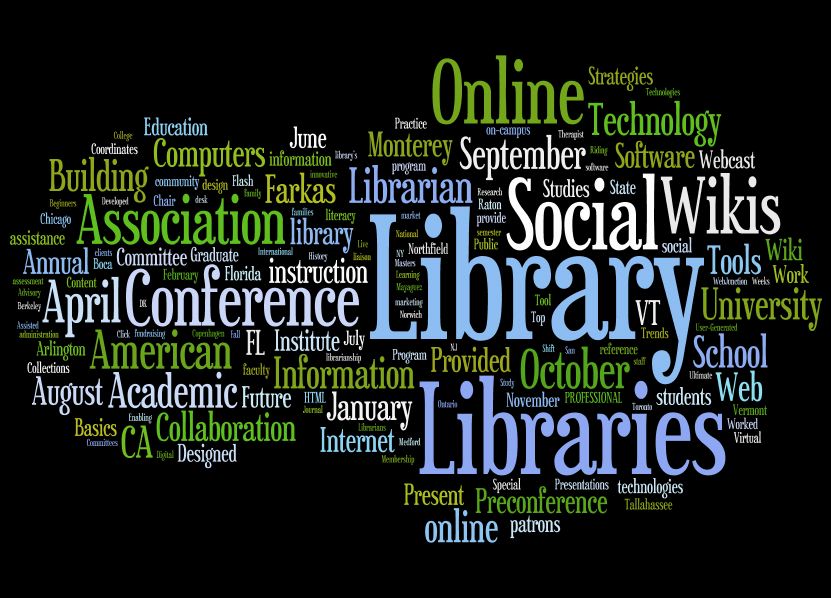 Here's a list of the titles of my presentations over the past 2 1/2 years as a cloud: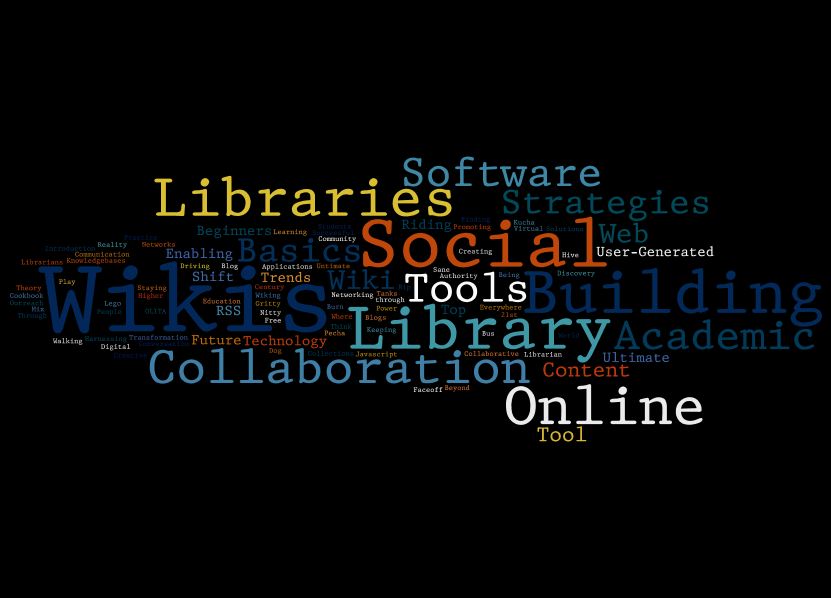 Topics: about me | 1 Comment »
One Response to "Me in a cloud"
Bobbi Says:
June 22nd, 2008 at 7:50 pm

Isn't it fun? I couldn't stop making them! Great idea to use your CV, it gives you a different perspective on it.