By Meredith Farkas | January 28, 2012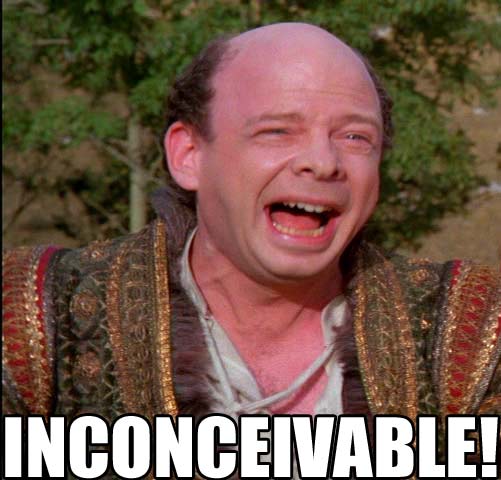 There are a lot of popular assumptions people make in this profession that lead us to make classic blunders. These can be assumptions about the change process, assumptions about our colleagues, and assumptions about our patrons. We can go into developing a new service or technology with the best of intentions and fail spectacularly because of the blinders we put on due to these strongly-held assumptions. Sometimes things fail in libraries because they weren't a good idea or fit, but sometimes the failure is caused by the approach taken to creating change. And those failures truly can be avoided.
As I work delicately and slowly at my library to build a culture of assessment, I've been thinking a lot about implementation failures and thought it would be nice to look at some of the classic blunders I've seen in both libraries and higher ed over the past seven years related to implementation. Here's the first.
"Why don't we try it and see what happens" is always a good way to approach new services

No, offense intended, Andy, but I have to disagree with you here (though I certainly would have agreed strongly with you when I was new to the profession). I am definitely not a risk-averse person in my work. I have experimented many times over the years with new services, service models, and technologies. Some have been successes and some failures, but I've always learned from the experiences. One thing I've learned is that while in some cases the "try it and see what happens" mantra is a very reasonable way to approach things, other times, it can be a disaster. This Fall, I did a pilot project with some colleagues to provide synchronous online workshops for students using web conferencing software. What we learned was that there wasn't much need for general research instruction workshops, but grad students in particular were very interested in online instruction on specific topics, such as using Zotero and Mendeley. So, based on that information, we retooled for this term with more discipline-specific sessions and I continued offering my Zotero and Mendeley workshops. In that case, trying it and seeing what happened was a totally reasonable approach because whether we were wildly successful or a total flop, we could handle either eventuality.
Back in 2006, when I was the distance learning librarian at Norwich, I tried an embedded librarian pilot for our online Masters degree programs. Having been one of those students who never asked for help at her library, I wanted to make sure I was available as possible to our students as they started out in their program. I also wanted to try and put a human face on the library, which is even more critical in the online learning environment. The first term, I embedded myself in the first seminar of our two most research-intensive classes (both of which had several sections). I had an "Ask a Librarian" discussion board (that was front and center) in each classroom where I could both answer questions and proactively provide information literacy instruction at key points in the term.
The major issue was that I had to check each WebCT classroom separately to see if there were any messages from students — there was no way to get alerts when new content was posted. It took me 4-7 hours each week to monitor the boards and answer questions. This wouldn't have been an issue if I'd been deluged with questions, but that was far from the case. Occasionally, a single class would have a lot of questions one week (if their prof asked them to check with me about their research topics), but for the most part, questions were few and far between and some classes never used the discussion board at all. And even when I (and the program administrators) strongly encouraged faculty to encourage their students to ask for help, only some chose to do so. I was basically routing traffic from the reference desk to myself and taking 4-7 hours/week to answer anywhere between 0 and 12 questions. Clearly not a great value proposition. Had I gotten a lot of questions, it would have been worth the time spent, but for so few, it clearly wasn't.
The big problem was that the faculty and administrators thought this was a great service as did the students who used it. Even though I'd called it a pilot, no one outside of the library saw it that way. They wanted the program to expand, not go away. It was very difficult to pull out of providing this service, but it had to be done. Had I really considered the worst-case scenarios of either wild success or failure, I would have realized that this had the potential to be a HUGE problem. If a potential consequence of not being able to sustain a service means losing credibility with faculty and/or administrators, then it's not a risk to take lightly. Building credibility with one's faculty is a painstaking process. It often takes years to build their trust and to get them to see you as someone who can offer something useful to them and their students. You don't want to risk that. As anyone involved in instruction can attest, it sometimes takes just one bad session to lead a faculty member to never request instruction again.
There are a lot of awesome services we could be providing at PSU, but we are constrained by our extremely small public services staff relative to our student population. In many cases, we have to worry about what it would look like to be the "victims of our success," because we are already stretched to the point where everything we do is an essential service. I believe strongly that "try it and see what happens" is a great idea after you visualize potential outcomes and realize that none of them will be truly damaging. If we had tons of demand for online instruction, we could have handled it. That we didn't (except in the Zotero and Mendeley classes) also wasn't a problem. All we really were risking was our pride. But when the risk is alienating students/faculty/administrators or seriously overworking already stressed librarians, I think there needs to be a serious discussion about how to handle that eventuality and whether it's worth risking without understanding the service population better.
I'm a huge believer in seeing service development as an iterative process. That part of perpetual beta appeals strongly to me. I believe in trying something, assessing it, and retooling based on those results. I see that as a continuous loop that should continue to happen even when you think the service/technology is mature (since populations and their needs change). However, I also think that in some cases assessment has to start before we ever offer the service. I think perpetual beta, whether in the tech world or in libraries, can sometimes be an excuse for putting out things that are truly half-baked. Putting out something (service, technology, etc.) that risks our reputation, credibility, or relationship with our service population requires more than a "let's try it and see what happens" attitude.
The next classic blunder I'll be tackling: the assumption that resistance to change is bad and something one needs to defeat.
Topics: classic blunders, instruction, librarianship, management | 17 Comments »
By Meredith Farkas | December 19, 2011
I have been wanting to write a post on work-life balance for a while, especially after spending a week at ACRL Assessment Immersion with a bunch of people who are deeply committed to their work and all define balance in their lives differently. Some of the people there are so active in the profession, so plugged-in, publish a ton, travel a ton, and get to meet lots of awesome librarians. Others are dedicated to work during their 40 hrs/wk there and are deeply focused on family and community. Most of us probably fall somewhere in between. And yet we are ALL amazing professionals.
I've noticed a tendency in our profession (and probably others) to see being immersed in the profession and spending lots of time outside of our 40 hrs/wk on professional stuff as unhealthy. And at the same time, there's a tendency to see people who view their work as a librarian as a 9 to 5 job as not committed. To me, the only mistake you can make here is buying into what other people think and not defining balance as what works for you. It's not about quantity, people, it's about quality.
Colleen has written a great post about not wanting to feel like her job is her identity and become so immersed in her work that it makes her unhealthy. While I have to say that her "I am a librarian" vs. "I serve as a librarian" distinction doesn't mean much to me (especially because I do feel like being a librarian is an important part of my identity), I applaud her efforts to find a healthy balance in her life:
Being a librarian for all my waking hours is no longer a model that works for me. … So now I am working on a certain separation of powers, if you will. When I am librarianating, I focus entirely on that, to make sure I am being the best librarian I can be. But I am also now a woman who needs 8 hours of sleep, to make sure that I am also a Rested and Healthy Colleen. I am a student, and when I do that I am Studious Colleen. I'm working on improving my Downtime Colleen self by taking at least one day a week and dedicating it to anything not school- or work-related.
There are a lot of guidelines out there for finding work/life balance, but in my opinion, besides a few (get up from your desk periodically, get enough sleep, don't ignore the needs of your loved ones, etc.), work/life balance is very subjective. For some people, work/life balance means clocking out at 4 or 5pm and not ever checking work email from home. For others, doing work on some evenings and weekends is the norm. For others, working evenings and weekends is a frequent occurrence. Is any of this a problem? Only if it's a problem for you.
We all have a pretty set finite amount of time each day to do what we need and want to do (those lucky people who physiologically need less sleep get a bit more than those lazy bums like me who only function well on 8-9 hrs.). Let's think of that time as a bucket and all the things you need or want to do are glasses of water. Most people probably have a lot more water in their glasses than can fit into their bucket so we have to pick and choose how much from each glass we want to empty into the bucket. Even people who have the exact same types of glasses of water (kids, exercise, tenure, etc.) will pour different amounts in the bucket based on what is most important to them.
Before I had my son, I filled my bucket very differently. Librarianship was a huge portion of my bucket. I wrote long blog posts quite frequently, networked online a ton, traveled often to speak at conferences, and did all sorts of professional projects (Five Weeks to a Social Library, a book, the Library Success Wiki, etc.). People often commented that they were amazed by how much I did professionally and my stock response was "that's because I have no life." That wasn't true. I still did fun things with my husband and friends, went on great vacations, and did a lot of reading. I never felt like anything in particular was missing or that it was unhealthy for me to spend so much time on my work. I found what I did immensely fulfilling.
I had a child full-well knowing that things would change. I knew I would have less time to spend on being professionally active and I was ok with that. The first year and a half after having my son, I did feel out of balance. Between meeting his many needs and barely sleeping for that entire first year, it was hard to find the time or energy for anything else. I also felt guilty every moment I spent outside of my 8-4:30 workday on librarianship. I should be devoting that time to my son. A lot of moms fall into that trap and feel like bad parents when they prioritize activities that don't revolve around their child. And, at the same time, I missed being professionally active. I missed writing terribly. Over time I realized that as long as the time I did spend with my son was of quality (doing fun things and giving him my undivided attention rather than just sitting around watching TV), it was actually more important that he have a mom who feels fulfilled and happy than one who is with him every waking moment. For some parents, being fulfilled means being with their child all the time, and for some, being fulfilled means being with their child much less than I am. Again, there's no one definition of balance. What matters is that you and your family feel good about what you're doing. I'm lucky to have a very supportive husband who would be ok with me taking more time for work, but at 2 1/2, my son is a hell of a lot of fun, and I don't want to miss much. I am in awe of parents of young children who travel a lot — I've realized I'm not built for it, emotionally. That's why, when I speak in New Zealand at LIANZA next Fall, I'm going to have a 3 1/2 year old (and my husband) in tow. It won't be the New Zealand trip I'd always dreamed of, but it's the best option for my heart and we're going to make it an awesome trip.
For me, I don't mind doing work at home, whether it's answering email, working on a document for a committee I'm on, or developing a presentation or an article. What I don't like is when work issues bleed into the time I've dedicated to other activities. Like when I wake up in the middle of the night and obsess about a project, or I come home in a bad mood because of a meeting that went badly. I want to be fully present in whatever I'm doing, so when work prevents me from being "in the moment" with my family (or sleeping through the night), I feel the lack of balance. To me, if anything is objectively bad for people, it's that. I don't find that happens very often to me these days, but when I was a child and family psychotherapist, I obsessed about the poor kids I worked with constantly. The problem wasn't so much about working crazy hours (though I did do most of my paperwork on weekends); it was that I could never be mentally away from work when I was away from work. My mind was going 24/7 and it made me physically and emotionally exhausted.
I don't think that people seeking a perfect balance are ever going to find it. For one, that balance is constantly shifting based on what's happening with those different cups of water you've poured into your bucket. If my son or husband gets sick, if I'm working under a writing deadline, or even if I'm reading a book that I just… can't… put… down, I am going to need to shift things around. But also, few people ever have few enough cups that they can pour everything into their bucket. For me, balance is about accepting that I'll never be able to do as much of everything I want to do as I'd like and being fully present in whatever I am doing. It's about focusing on what I feel (not other people's yardsticks and "should's") and my family's needs. As long as I'm doing all that, I feel a balance in my messy and imperfect life.
How do you define balance in your life? Have your notions about balance changed over time or through professional and personal life changes? Do you feel like you have a work-self and a non-work-self and is it preferable to make that distinction?
Topics: Work, about me, career, librarianship, tenure track | 8 Comments »
By Meredith Farkas | December 11, 2011
I am a huge fan of research log and research process reflection assignments. Because research is a means to an end (the paper) and because people are often doing it in a rush, there is little reflection on process. What worked? What didn't? What can I take from this experience for the next time I have to do something similar? Because this reflection is not usually written into the curriculum, students don't learn enough from their mistakes or even the good things they did. Having a research log helps students become better researchers in the future and, most importantly, helps them to develop a "system" that works for them.
I definitely remember the many years that I did not have a system for research and writing. Most reference librarians have probably encountered a frantic student who realizes just before his/her paper is due that s/he can't track down some of the sources they need to cite. Yeah, that was me (though I would have been too embarrassed to come to the reference desk). I probably never followed the same path twice and wasted a lot of time doing things over again because I wasn't organized. Looking back, I wish a nice librarian had provided an session for me on developing a system for finding, organizing, reading and synthesizing information, because I wasted a lot of time and sweat needlessly.
Now that I have a system, research and writing is much simpler. But being the geek that I am, I'm always interested in improving and refining my process. I'm very interested in how people conduct research online and do their writing these days, especially people who are tech-savvy and information literate. I thought maybe if I shared my own strategies, it might inspire other bloggers to share theirs. Research and writing are often such solitary processes so we don't often get to see how others approach similar challenges. I want to lift the veil on my own approach. I don't know if this will be interesting to anyone else, but I'd love to encourage others to share their own tools and strategies so we can learn from each other.
Update: I should add that when I'm not working on a specific writing project, I use delicious and Instapaper to collect items of interest I find. delicious I use for collecting things that may be useful in the future and Instapaper I use for collecting articles and blog posts that I definitely want to read in-depth when I have time (and I often save those things to delicious as well). I have frequently mined my collections in delicious for writing projects later on.
When I get an idea for research/writing project, I start with simple mindmapping. I don't use anything fancy for that part of the process (though there are plenty of cool online mindmapping tools) — just a piece of paper or a word processing program (whatever I'm in the mood for using at that moment). I brainstorm everything about that topic that I might potentially be interested in. I then turn that mindmap into a research question/topic statement and an outline. That gives me a strong sense of what sort of research I might be looking for. I tend to cast a wide net in my research — information science-related databases, databases in related disciplines (psychology, education, computer science, business, etc.), multidisciplinary databases, Google Scholar, blogs, organizational websites, etc. Anything that looks good I grab the PDF of and throw it into a folder in Dropbox so I can access it from anywhere. If a PDF isn't available, I print the page as a PDF (thanks PDF Creator). If it's not an article but a cool example, I'll make note of it (and its URL) in a separate Word file that I save in the same folder.
Usually, whatever I find has expanded my perspective on the topic, so I tend to go back and modify my outline then. I then see if I've found useful material on all areas I'd brainstormed. If not, I might expand the search. Sometimes I discover that certain topics simply aren't fruitful areas of inquiry and I remove them from my outline.
So now I usually have a tremendous number of PDFs in a folder in Dropbox. I then take my iPad and load all of them up in iAnnotate. There are a lot of annotation tools for iPad and I've tried a few of them, but I was most pleased with iAnnotate. Your mileage may vary. (There was an awesome guide to PDF annotation tools for iPad published recently, but I can't seem to track it down now.) iAnnotate works beautifully with downloading from and uploading to Dropbox, so it's a perfect fit for me. When I wrote my book, Social Software in Libraries, I printed out just about everything I read. I've never been able to do deep reading on a computer so I ended up with an obscene amount of paper that I kept for many years and finally gave up on the fantasy that I'd ever use them again. When I got an iPad, I was hoping to find something that would allow me to read an article, highlight text, and take notes on the document itself. iAnnotate fits the bill and puts all of my reading at arm's reach. I can read at lunch, before meetings, while waiting at the doctor's office, in bed, etc. It has definitely boosted my productivity.
A semi-related aside: Last weekend, my son was watching the movie, Babe, and I was reading articles for a book chapter I'm currently writing. My son climbed up into my lap and and I cuddled with him while reading scholarly articles on M-learning. I stopped and thought "man, if this isn't the picture of the tenure-track mother I don't know what is!" Sigh…
I first quickly skim through each article and decide if it's worth reading and annotating. If not, I remove it from iAnnotate and from Dropbox. If it is, I read and mark it up. When I'm done with all of them, I upload back to Dropbox so the annotated versions of the articles can be read anywhere.
Next stop, Mendeley. For those who don't already know about it, Mendeley is a desktop citation management tool, similar to Zotero in functionality (I like Zotero a lot too, but found Mendeley a better fit for me). Additionally, it's an excellent social network for scholars and can also function as a tool for discovering additional research. I usually search Mendeley for my topic(s) as well because it's searching a library of things that other scholars thought worth adding to their own Mendeley library (similar logic to searching del.icio.us in addition to Google). Now that I've got the definitive list of what articles I plan to use and they're marked up in my Dropbox folder, I import all of the files from that folder into Mendeley. There are obviously many points at which you could pull stuff into Mendeley. You could do it directly from the database/website you're getting the article from. I just like to do it at this point because I get the annotated PDFs into Mendeley and only the ones I might need to cite.
Mendeley usually does a decent job identifying the bibliographic information from the PDF, but invariably, I have to do a little work on it. One thing I love about Mendeley is its PDF reader within the program itself (which actually has annotation features too). I pull up each PDF and check it against the citation info Mendeley created (they are displayed side-by-side). I then fix any errors in the citation. If I'm using books or websites, I add them to Mendeley as well at this point (using the Mendeley web importer for website and that with WorldCat Local for books). I then create a bibliography of all of these resources in MS Word. Using this file, I now copy and paste anything I highlighted from each article into the document under the citation for that article. I also add useful notes from books as well. I print this out and use it to flesh out my original outline. The document helps me to easily remember where I got ideas from rather than looking at 20, 30 or 60 different sources. My outline now has authors names next to each topic, reminding me of what I should look at when I'm at that point in my writing. I print the outline as well.
As I write my lit review, I use the outline, the document with all of the highlighted content, the document with the cool examples, and the articles themselves. I use both my iPad and my computer at this point. I write on my computer (in MS Word — I know there are cool writing apps that prevent you from being distracted, but I do fine with Word), but I access the articles from my iPad using the Mendeley app. The Mendeley app is great for accessing your citations and the articles themselves on the go (note: it also works on an iPhone). I use Mendeley's Word plugin to insert citations and format the bibliography.
And that's basically it! As far as tools, Mendeley and iAnnotate have really improved my writing and research experience, but more important than that is the fact that I have a system. I've discovered a way of organizing my thoughts, finding and organizing sources, and bringing the two together that works for me. We're all different. We all have quirks that influence our strategies. My major quirk is that I write better in bed than anywhere else. Sitting up at a desk and doing a lot of writing is incredibly difficult for me, so you won't often find me doing substantial work on an article in my office at work. I have a friend who writes best when we writes in longhand. For him, perhaps, something like LiveScribe, a handwriting app for iPad, and/or a PDF annotation tool that is focused on handwritten annotations would work well.
So I'm curious; what's your process? What tools help you do research and write? What research or writing quirks so you have and how has that influenced the system you've chosen? While I have a system, it is constantly evolving (I only switched from Zotero to Mendeley this past summer) and I'm always looking for better ways to do things. Aren't we all?
Topics: about me, research, tenure track, writing | 20 Comments »
By Meredith Farkas | October 27, 2011
For the past six and a half years, I have been teaching Freshman about peer-review and how to find peer-reviewed articles through the library (or Google Scholar). I've developed all sorts of activities in different disciplines to get students thinking about audience, writing style, and the format of the articles they find. And every year, I become more and more convinced that having first-year students use peer-reviewed literature in their research is a terrible idea that takes the focus away from what is important for them to learn.
I have also sat at the reference desk for six and a half years helping first-year students find their required three peer-reviewed articles (sometimes more, sometimes less, but usually 3) for their papers that I know they probably won't understand. Expecting a first-year student to be able to grasp literary criticism and science articles written for other PhD's seems crazy to me. And the articles are usually so specific (like "Machines and Animals: Pervasive Motifs in 'The Grapes of Wrath'" or "Chemical Recycling of Carbon Dioxide to Methanol and Dimethyl Ether: From Greenhouse Gas to Renewable, Environmentally Carbon Neutral Fuels and Synthetic Hydrocarbons") that it's rare to find a good fit for the students' more basic topics in the scholarly literature. It becomes more about finding an article that is at least somewhat related to their topic than finding good evidence for their argument.
I don't remember a professor in college ever requiring me to use peer-reviewed articles in my papers. I actually don't remember there ever being specific requirements about sources in research papers. It was mainly about our writing and finding good sources that supported our argument. Maybe Wesleyan University is just a weird place (actually I know it is), but I think this strategy was right on the money, because it helped us to focus more on finding content that we both understood and that was useful to our research rather than focusing on finding a specific kind of research which we may not even have understood well once we got to reading it. Of course, I was in college back when the Web was new and no one in their right mind thought to use it as a research tool. Still, I think one can require students to use solid evidence for their argument without necessarily requiring students to use peer-reviewed literature.
I understand perfectly that faculty want their first-year students to find quality resources and they want their students to have an understanding of scholarly communication. But is the best way to do that forcing them to find scholarly articles for a research paper? That requires so many different skills that many of these students don't have yet:
1. The ability to turn a topic into a search strategy
2. The ability to search in library databases
3. The ability to look at a citation and determine whether it is a scholarly journal or not (or maybe they've just checked a box in a database which means that they never need to learn this important skill)
4. The ability to read an abstract and determine whether the article is relevant to their topic
5. The ability to read a scholarly journal article and synthesize information from it
6. The ability to integrate evidence from the scholarly literature into their paper
7. The ability to write effectively
And making students do all that when usually they are only getting 1, 2, and 3 from the librarian and probably 7 from the instructor sends students a terrible message in their first year. Research is painful. Scholarly articles are impossible to read. YOU CAN'T DO THIS! The first year should be about showing students that they can do it. It should be about getting them excited about participating in research and contributing to the scholarly conversation. And that doesn't mean making things easy, but it also doesn't mean stacking the deck so much against students that they are soured on research. I remember Freshman year being a huge smack-down for me (a know-it-all 18-year-old who was academically a big fish in a small pond during high school), but while I remember realizing how little I knew, I also felt very engaged with the research I was doing. I was reading things deeply, trying to make novel arguments, and was thinking about issues from multiple points of view. Research was about expanding my horizons and I just wonder if that's the effect the sort of research assignments I tend to see first year students doing today has on them.
Another thing that the focus on requiring students to only find peer-reviewed sources does is that it distances them from research and information literacy. Information literacy should be seen as a life-long process of information seeking. Information literacy is about finding reviews of cell phones to choose the best one for you. It's about researching an illness you were just diagnosed with. But when the focus is on telling students that the only quality stuff comes from the peer-reviewed literature, we are distancing what students learn in school about information literacy from what they will do in the real world. Information literacy instruction should be relevant to students' lives and help them develop transferable skills, but in so many cases, the assignment the students have forces us to focus on getting them through a single class, rather than on giving them skills they can use later on.
What should first-year students focus on in terms of writing and research? Well, I think it's great to have them do a lot of writing, and a lot of it should be focused on different types of writing, not just research papers. They need to develop their ability to make an argument without focusing on integrating evidence. And students can learn how to integrate evidence even without doing any searching. Instructors can provide sources that allow students to write an argumentative paper where the focus is on synthesizing what they've read and integrating evidence into their paper. And it's easier for faculty to assess how they did if they've actually read the articles. I think they also should learn about scholarly communication, but not through an assignment that requires them to find, read and use peer-reviewed journal articles. I love what Kate Gronemyer and Anne-Marie Deitering described in their article "Beyond Peer-Reviewed Articles: Using Blogs to Enrich Students' Understanding of Scholarly Work", where they had students in first-year writing classes read blogs by scholars in specific disciplines to understand scholarly communication. By using something familiar to students (blogs) they can focus on learning about scholarly communication rather than focus on learning how to read peer-reviewed articles. It also can get them to see themselves as researchers who can contribute to the conversation. It makes it all so much more accessible. I also love the idea of giving all students in a class peer-reviewed articles from different disciplines and have them analyze them together. It can not only help them to understand and dissect peer-reviewed literature, but it can also show them the differences in scholarly communication in different disciplines. Students need to learn how to read, analyze, evaluate and synthesize information from the scholarly literature, and I don't think those learning goals are met by most research paper assignments. I think some focus on understanding the different types of journal literature and the audiences for each would also be valuable, but their understanding of that can be assessed by activities where they have to find different types kinds of sources or where they have the sources already (or even just citations) and have to figure out what they are. I'd want students to develop the component skills necessary to make them successful at writing a research paper before they are actually asked to do so.
And probably most librarians know all this already. Unfortunately, we're rarely the ones developing assignments. And while some of us have good relationships with our faculty where we can make suggestions, many, even the most diligent liaisons, don't. I really appreciate the point-of-view of our newish head of the Center for Online Learning at PSU who sees librarians as having a critical role in assignment design, and feels that faculty should always consult with their subject librarian when they are developing research-related assignments. I love this idea, but know that we couldn't be further from most faculty members' minds when they are developing assignments (probably a few days before the start of classes). We're lucky at PSU in that our year-long Freshman Inquiry program is focused on the development of core skills already, so I don't know if this problem is as big as it was at Norwich, but after seeing a gaggle of first-year students in another discipline this week coming to the reference desk needing peer-reviewed articles on their topic (and not knowing really what that even meant), I know it's a problem at least in some quarters.
How have you dealt with this issue at your institution? Have you been able to get through to disciplinary faculty? What strategies have you used to develop these valuable skills in students in spite of the existence of bad research assignments?
Topics: instruction, reference | 30 Comments »
By Meredith Farkas | October 17, 2011
This summer, I was engaged with quite a few projects (several of which I was in charge of), but was able to make time to focus on scholarship just about every Friday. Part of that, in my opinion, is this blog. This is how I engage with the profession, share my ideas, and have professional conversations with others. My writing here is certainly different than it is in the article I just turned in to a peer reviewed journal on the impact of the changing information environment and participatory technologies on pedagogy and information literacy, but it's no less important (to me at least). And thank goodness I got that article submitted before the Fall quarter started, because I've been buried at work.
It's a good kind of buried though. This is my first Fall at PSU and I'm trying to immerse myself as much as possible in our instruction program so that I can get a feel for what needs to be worked on. To that end, I've been trying to teach a diverse array of classes by offering to cover classes for some of my colleagues. And it's been fun! The students at PSU are, for the most part, very motivated, probably because so many are non-traditional students and/or are paying for college themselves. I actually had a bunch of students in a class I taught last week request my PowerPoint slides (and another student was furiously writing down everything I said). It's been fun. I'm also working on a whole bunch of projects designed to bring a culture of assessment to the library's instruction program. I'm attending Assessment Immersion next month which has like 4 pre-assignments and a giant pile of readings. And I'm on search committees for three positions, one of which is our University Librarian, which I couldn't be more excited about. This position is so important to our library and I'm glad to have the opportunity to help the University to select a great leader for us.
But one result of being buried (even in a good way) is that I don't have enough time for blogging and traditional scholarship. I have about a gazillion books and articles on the next topic I want to research, but no time to read them. I've got about a dozen ideas for blog posts that are practically burning a hole in my brain, but no time to get my thoughts down on the screen. It's a funny thing, because scholarship is so central to whether I get tenure (and thus stay in my job), and yet it's the first thing that goes when I (and so many other tenure-track librarians) get busy. But what else does one drop? I can't not serve on the search committees I'm on (well I guess I could, but that also would not be good for my tenure portfolio). I can't stop working towards a final draft of our library instruction learning outcomes which have an administrative deadline. I can't choose not to work at the reference desk or teach classes. I can't drop the other things that have regular meetings and strict deadlines. So I drop the one thing in my work for which there are no specific goal-posts or deadlines (other than that final one when I turn in my tenure packet and cross my fingers).
I don't know about the tenure track at other institutions, but the requirements for achieving tenure here are extremely vague, which can be quite nerve-wracking in that you don't know what each committee members' expectations might be. On the other hand, I doubt most people would want some strict pronouncement like "you must have five peer-reviewed articles accepted and give 10 presentations" because that straightjackets you to a single measure of success and doesn't allow for alternative visions of professional and scholarly contribution. But that vagueness contributes to the issue, because I have no idea how many peer-reviewed articles I should have written, presentations I should have given, and service I should have done before the end of my first year. But I do know concretely what the expectations are for everything else I need to do.
Over the past five years or so, the requirements for librarians to get tenure at my institution have increased. One colleague told me that back in the day, if you got one peer-reviewed article published, you'd be fine. That is far from the reality now. We've been having conversations at the library about how to support people on the tenure track, because right now, the only benefit in terms of time that we have are 5 research days per year. Not exactly enough for the kind of scholarly productivity we're expected to have. I was advised by our former UL to work on my research every Friday (since meetings are not usually scheduled then), but I'm now finding that isn't possible much of the time and we've been told that it's problematic for reference desk scheduling. But the rest of my week is packed with teaching and meetings. In other departments, tenure-track faculty have 1/3 less of a courseload than tenured faculty, so they have an additional 33% of their time to devote to research. It's not so easy to make such accommodations for librarians, but I think if the library both wants to be seen as faculty "like everyone else" and wants to produce the scholarship at (or even near) the level of other departments, something has to change.
Last week at a faculty meeting we discussed making time for scholarship and it became clear that this was both a very important conversation that needs to continue and one in which clear-cut guidelines for support are not likely to appear. While everyone wants to support scholarship, the visions of what that looks like are myriad. There are people who feel like we should have clear expectations (like 20% of your time should be devoted to research), but some people feel like that's 20% of a 40-hour work week and others feel that's 20% of a 60-hour work week. Others feel like tenure-track librarians should have fewer reference shifts and should be asked to do reference shifts on Fridays less often. Still others seem to feel that yes, we should take time during the week for research, but that it's up to the individual to carve out that time themselves. And the tenure-track librarians, in the middle of this, keep on keeping on with the anxious feeling of being pulled in a thousand directions. It's certainly in the best interests of the tenured librarians for the tenure track librarians to achieve tenure and continue the strong relationships they've built with their liaison areas (not to mention it means fewer search committees), but does that mean they should provide explicit support to those seeking tenure?
In a service-centered profession, it can feel wrong and callous to be selfish, but it's exactly what you need to be if you're going to get tenure and continue providing service to your patrons. Somehow I have to find a way to choose my scholarship over things that will benefit my patrons, but honestly, I don't know what to give up. I know I've taken on a lot this year, certainly too much, and that I'm going to be pretty well-buried until June, but I'm so used to making choices that are best for the library rather than making those that are best for me. At Norwich, I could do that, because my work was 100% about the library. But now, I have to think about my own career, and when tenure decisions are so strongly based on one's research, I may sometimes need to put research above doing things that will further my goal of building a culture of assessment at the library. That is so antithetical to my vision of librarianship but clearly I need to find a balance where I can still be true to my values and get tenure.
And while thinking about all of this (actually, right in the middle of writing this, since I never get a post done in one straight shot anymore), I saw this great post in Scientific American entitled The three things I learned at the Purdue Conference for Pre-Tenure Women: on being a radical scholar. In it, the author talks about having a plan for what you want to have achieved by the time you get tenure:
This point was largely inspired by a breakout session led by Dr. Mary Dankoski. In it, Dr. Dankoski asked us if we were the type of academic who lived by Plan A: did what we were asked to do and hoped we would have a rewarding fulfilling career while also meeting the promotion and tenure expectations, or Plan B: were proactive, developed a plan and negotiated responsibilities to be sure we will have vitality, find real meaning in our work, and meet promotion expectations.

You can probably guess which type most of us were, and which type Dankoski encouraged us to become. The Plan A academic says yes to most things because she is directionless and is trying to meet expectations, whereas the Plan B academic uses her personal values and interests to define and express her scholarly worth.

Related to Turner's point about bringing your whole self to the job, Dankoski asked what we cared most about in order to create a career plan around it. She created a great handout to force us to write a Career Development Plan. The first step was to write on the following prompt:

"It is 5 years from today. If you were wildly successful in your work and personal life, what will you have achieved?"
…

So, have a goal and make it a big one. Make a plan, ground it in your personal values. Dream big, form actionable steps towards those dreams, and put some thought into how your dreams and the mission of your institution intersect. Any time you can convince your employer that your dreams are good for them will make it easier to make them happen.
YES!!! While this doesn't necessarily help with the "making time for scholarship" thing, nor the "institutional/collegial support for scholarship" thing, having a plan does help us to chart a course for what we want our scholarship and service to look like. For many years, I've been taking on things based on what I've been asked to do. I don't say yes to every writing opportunity/presentation request/committee, but I've sort of fallen into some of my "research areas" because those are what I've been asked to write/talk about. I don't have a clear vision of what I want to influence and achieve in the next 5 years. And I should. And having a clear plan will not only let me know what I should and should not say "yes" to; it will also help me to determine what I need to get done each year to reach my goal.
One thing I didn't mention in this post is the equally (if not more) stressful issue of balancing being on the tenure track with family. That would have swelled this post to an epic size, so it's probably best left for the future. But it is discussed at length in that blog post from Scientific American and it's worth a read if you're struggling with this too.
As you can see, I don't have a lot of answers to all these issues; not for myself nor for the tenure system in libraries. So I'm very interested to hear about other people's experiences. Do/did you have a clear plan for achieving tenure? How do/did you make time for scholarship? How does/did your institution support tenure-track librarians?
Topics: Work, instruction, librarianship, libraries, reference, speaking, tenure track, writing | 12 Comments »
By Meredith Farkas | September 7, 2011
It's been extremely challenging to post here regularly (though I'm getting better about it!), not because of a lack of ideas, but because of a lack of down-time. Summer came late (like mid-July!) to Portland and we're trying to make the most of it before the days of endless gray descend. I'm lucky that I don't suffer from seasonal affective disorder, but I still do have to struggle to find fun things for a toddler to do while it's cold and rainy. It's been a joy being able to do all sorts of fun things with my little guy in the sun. Whoever calls the two's "terrible" clearly doesn't know my son.
I don't think words could describe how happy I am here. My supervisor told me that most people who apply for jobs at PSU want to move to Portland, but I honestly had zero interest when I came for my interview. I knew next to nothing about Portland and I'd never wanted to live on the West Coast. But I am so glad I came. If you can get a job here (and there's the rub because unemployment is HUGE here), Portland is an amazing place to live. Portland is a city for people who hate cities. It's quiet, friendly, not smelly, but still with great cultural activities, food, etc. I can actually drive to work after dropping Reed off at daycare and park a block from the library. My commute is easy and mellow. There is so much to do in the area — beaches, farms, wineries, mountains, cool neighborhoods, amazing parks, great museums and the zoo. The diversity (not ethnic, but in every other way) amazes me. And it still feels a lot like Vermont with its passion for local (businesses, food, etc.) and mellow pace of life.
The biggest change has been in my work environment. While I do miss having my hand in just about every project, as I did at Norwich, I really appreciate being able to focus. At Norwich, "Head of Instruction" seemed to mean "person who does the most instruction." Here, my job seems to have been purposely designed to avoid that, and I appreciate having time to focus on the macro-level instruction work. Building an instruction program from what previously was a group of liaisons doing their own things takes a lot of time and relationship-building. We're lucky to have such a strong liaison program with deep relationships with academic departments, but it'll also be nice to see ourselves as a unit, working towards common goals and supporting each other. To build a sense of cohesiveness and a learning/sharing culture, I've been holding brown-bag lunches and monthly instruction meetings. So far so good!
I've also been working on a lot of projects related to instruction. I led a team this summer to implement LibGuides (create best practices, do trainings, customize the look, etc.) and to develop learning outcomes for the library instruction program, among other things. We're planning on doing a big push this year to create learning objects, and hopefully soon I'll be hiring a part time (non-librarian) instructional design position to help support the liaisons with this.
Probably the biggest difference between Norwich and PSU is in communication — specifically offering feedback and criticism. At Norwich, it was challenging to get feedback from people. You'd send an email out asking for feedback on something you did and you'd be lucky if you heard from one or two people. At Portland State, it is the absolute opposite. Everyone has an opinion. It's interesting to be in meetings where people have such strong feelings about things. At Norwich I felt like the pushy person; at PSU, I feel like the polar opposite.
I really appreciate the fact that my colleagues here are so passionate in their beliefs and so willing to offer feedback. Sure, there are moments when I feel like people are arguing over things that are really not worth the agita, but one person's molehill is another person's mountain. Probably the thing that has been most challenging is the fact that, because I really didn't get much criticism of my ideas at Norwich, I got used to being able to go full-steam ahead with very little intervention. It's been a good exercise for me over the past 4 1/2 months to get used to accepting criticism and to develop better skills in building consensus and letting go. Here are a few tips that helped me with that:
1. Remember that they are criticizing your ideas, not you – When you become personally attached to an idea and someone puts it down, it can hurt. You can feel like it's a personal affront. Unless the person is a real jerk, they probably didn't mean for it to hurt you personally, and I have had positive interactions with all of my colleagues, so I don't think any of them have ever said anything designed to hurt me. I think when you see your colleagues as people dedicated to making things better and reframe what you're hearing in that light, criticism can be painless, if not useful. #2 can also help.
2. Don't get emotionally attached to your ideas unless you really think they're worth it – I have lots of opinions, but only a few things that I feel extremely strongly about. So I pick my battles and do not get wedded to anything that's not worth it. With the learning outcomes for our library instruction program, I developed a lot of the outcomes and we then refined them as a committee before taking them to all of the instruction librarians. We received a lot of criticism and suggestions at the instruction meeting and I accepted them easily and pushed back on just a few things. I just wanted a good product and didn't get attached to the wording or any specific outcomes. And my colleagues had a lot of great, smart, helpful things to add. When you're too attached to an idea, it can be difficult to hear and accept legitimate criticism that would make the thing better. On the other hand, sometimes an idea is actually worth being attached to.
3. Picking your battles ensures that people take what you say seriously – people who constantly have to put a wrench into things, who never have a positive word to say, who argue every point are thought of as contrarians. When one develops such a reputation, they become "the boy who cried wolf"; easy to ignore, even when they have a legitimate case. It's so easy to blow off someone's suggestions (even if they are great suggestions) just because the person has shown themselves to be a contrarian in the past.
4. People can be wrong – Remember that when someone criticizes your idea, it's just one person's opinion. It may be a good opinion and it may be crappy. It may be shared by everyone in the room or it may be shared by no one else. You need to figure that out rather than uncritically accepting every suggestion. A colleague here gave me a piece of my advice when I first started: always ask several people about anything. When I first talked to a colleague about being on the tenure track, I got the impression that there was no way I'd be able to work on my research during the workday. A second colleague I talked to made me think that the only things that count towards tenure were single-authored, peer-reviewed articles. Another told me that they fit research into their work hours without incident because they viewed it as a required part of their job, just like instruction or reference shifts. And my experience may be totally different (so far, I've had no trouble carving out time for research, but we'll see what I say when I'm in the thick of things this Fall). People's perspectives are based on their own experiences and they may have different experiences, time-management skills, job duties, etc. than you. It's good to take criticism with grace, but like anything else, look at what they're saying with a critical eye.
5. You can be wrong. GASP! That can't be true! My colleagues are really smart and have a great diversity of experience and bodies of knowledge. I don't know everything and sometimes I'm wrong about things I think I know. I really appreciate that I have a group of colleagues willing to set me straight when I need it.
It's funny that in a more mellow library environment, I was the person voicing my opinion on everything under the sun, but here, where every little point seems to merit discussion, I've become much more Zen. And I have to say that I like this more relaxed me a whole lot more. Viva letting go!
Topics: instruction, librarianship, management | 6 Comments »
By Meredith Farkas | August 23, 2011
I have had some great discussions on Twitter. Professional discussions, discussions about parenting, conversations with friends. I've been pleasantly surprised that you can have a quality professional discussion with multiple people (some of whom you may not normally follow) in that medium. I have also gotten great information and advice in response to "querying the hive" on Twitter. In spite of what people might say about its value, I have gotten a lot out of Twitter professionally.
But if I try to recall those conversations, that great piece of advice, or that link to that article that someone posted to Twitter maybe a year ago, I usually find myself at a dead-end. While Twitter can be a great medium for having conversations with many, many knowledgeable and interesting people, I am frustrated by the ephemeral nature of those conversations. I was working on creating slides for a presentation yesterday, and I remembered that a friend had posted a link on Twitter to an infographic that would have been really useful to me, but it was a long time ago and would have been nearly impossible to find. I ended up searching Google for over 20 minutes before I finally put in the right keywords and found a blog post that included the link I was looking for.
In theory, people could bookmark the permalinks of tweets that they think they might use in the future, but often, we don't know what we might use in the future. I also can't find a good way to actually archive a conversation on Twitter amongst a distributed group of individuals. And maybe that's ok. Maybe, in that way, Twitter mimics the real world, where we don't record our conversations and have to rely on our memory to recall what was said.
But it's not just Twitter. Very few of us are only having conversations in one space. Twitter. FriendFeed. Google Plus. Facebook. I have friends in all of those and while some are friends in all of those spaces, many of them I can only interact with in one of them. I have given up on FriendFeed because I just don't have the time (and I never got into Google Plus), but I know I am missing meaningful interactions with friends I care deeply about. But who can be everywhere? Is there anyone who can have meaningful interactions with their networks in all of those spaces? I find that difficult to imagine. And who wants to have to go to four different places to have conversations? Do you post the same things to all of them?
Jack Vinson recently wrote about his frustrations with the overly distributed nature of our online conversations and I was happy to see that I'm not the only one bothered by this:
About a month ago, I posted my review of a book and mentioned the idea of "schedule chicken" which is a funny-but-sad problem of project management. A few days later, another friend posted a link to a video from Apollo 13 (I think) that demonstrated schedule chicken perfectly. Awesome!

The problem? Several weeks later, I have no idea where he posted that link to the video. Was it on Facebook, or Twitter, or Google+? Could it have been on LinkedIn? I hunted about, but having no idea where to start, I was quickly frustrated at the lack of search capability in the various platforms and the lack of ability to have control of my stream of stuff!
I've been blogging for nearly seven years now and my blog is an amazing record of my changing interests, views and more. It's also a great record — through comments and trackbacks — of the conversations I've had and that others have had about my ideas. You can really get a sense of the tenor of conversations around certain topics in the past by looking at my blog comments. Though there are certainly things I'd like to delete from that history, it does represent me at a specific time in my professional and personal development and I appreciate having that window into the "me" of two, four, or six years ago. And how many times have I gone back to a post of mine it for ideas for an article or a presentation?
And blogging certainly was distributed too. Lots of different people writing about similar things in different spaces all across the Web. People continuing conversations not only in comments on a specific post, but on their own blogs. But with comments and trackbacks, it still is relatively easy to follow the thread of a conversation that happened many years ago across the blogosphere. This is something we lost when we jumped into the stream. And maybe that's ok most of the time, but there are moments when we might like a record of those conversations; where what we feel we (or others) are writing about or linking to is significant.
I have found my blog posts quoted and cited in dozens of peer-reviewed journal articles over the years. It's gratifying to know that what I've written is impacting scholarship. And it certainly makes the case for blogging to be considered as scholarship. For someone like me who is on the tenure track and has a blog that one could argue has had an impact on our profession, it is important to me that blogging is considered legitimate scholarship (not on the level of a refereed article, but scholarship nonetheless). And that's part of why I feel disappointed that so much of the professional conversation is moving to Twitter. Will Tweets ever be cited in the scholarly literature? I find that unlikely, not only because of their length, but who the heck could actually find it when they need to cite it years later? And if the conversation is leaving the blogosphere, will blogs like mine still be important parts of the scholarly conversation or will there be even more of a wall up between "real scholarship" and "social media."
I know it's futile to argue for a return to blogging as the primary means of professional conversation in social media. But I think it's valuable to consider what we lose by replacing blogging with steam-based social media (not supplementing, but replacing). A loss of control, of history, of scholarly relevance and perhaps of deeper and more meaningful discussions (though I know I risk sounding like Michael Gorman with his "blog people" screed). There are things I post to Twitter that I think others might like to know about that I don't feel merit an entire blog post. Twitter has a lot of advantages over blogs for a lot of things. But it is not an adequate replacement for the kind of thoughtful conversations one can have via blogs. There were a lot of blogs that I loved years ago that have become nearly (or truly) defunct as their authors have moved to Twitter or FriendFeed to have the majority of their professional conversations. I know it's just the way things go, but I can't help but feel some disappointment that it's the way things are going.
As someone looking to build or maintain a coherent presence online, I think there is still value to carving out one's own space on the Web, rather than just contributing ephemeral insights through microblogging. There's a place for both, but, for me, at least, I want to find a way to centralize and control my contribution to the profession. And I'm just not sure how to do that with what I write in "the streams."
Topics: blogging, free the information!, librarianship, our digital future, social software | 12 Comments »
By Meredith Farkas | August 10, 2011
Tell me if you've heard this one before. A librarian comes into a new job full of enthusiasm. He volunteers for lots of projects and is a generally good citizen at his library. Over time, he notices that a lot of colleagues are not so willing to volunteer to do things. Maybe they don't seem as committed to continuous improvement as he is. Maybe they are offering the same boring lecture to students (without any subsequent assessment) that they've been offering for 20 years. Maybe they don't seem to put their heart and soul into their work like he does. After a while, he begins to resent these people. He starts to think, why should I do all this when ___ and ___ don't? Maybe he even starts volunteering for fewer projects and stops doing assessment of instruction since no one else is doing it. But doing less doesn't make him feel better. In fact, it makes him more frustrated with himself and resentful of his colleagues for sapping his passion for his job.
I know a lot of librarians who have lived this story and I certainly understand their frustration. Probably the majority of libraries have certain staff members who rarely volunteer for anything and consistently try to get out of doing work. I'm sure it's the case in every field. And perhaps in some libraries this is more of a problem than in others. But lowering the bar for yourself is not an answer. There is nothing more dispiriting than going against your nature in this way. Deciding to do less than your personal work ethic compels because no one else is working that hard is only going to make you feel worse.
The biggest mistake you can make professionally is to compare yourself to others. Comparing yourself to others is a losing battle, whether it's how much people make, how they spend their time, or what they achieve professionally. It will never result in good feelings. At work, you either end up feeling insecure and resentful because someone is achieving so much more than you or you feel less motivated and resentful because someone is doing less. That insecurity led to some Library Journal Movers and Shakers feeling ostracized by their colleagues after receiving the honor. I could compare myself to some of my professional heroes like Lisa Hinchliffe and Susan Gibbons and feel like a lazy good-for-nothing in comparison or I could admire them and learn from their careers and works. I've had moments of jealousy when someone I knew achieved something I wished I had and moments of resentment when I saw people coasting by in their jobs doing as little as possible. Did thinking that way ever make me feel better? Did it motivate me? Not at all.
We all have our own standards of excellence. Some people's bars are set higher than others. We also have different priorities and what motivates me to put in 100% won't necessarily be the same for you. Whatever your own standard of excellence is in your work – whatever you passionately believe in doing – that's what you should be true to. Be yourself. Don't stop volunteering for things just because some of your colleagues' standards of excellence are lower than yours or their priorities are different. Your measuring stick for your own achievement should be based on what you want to achieve, not how much or little other people are doing.
I've been reading The Happiness Project over the past few weeks, which is full of great ideas and interesting insights on how little changes can make a big difference in one's outlook. One of the things the author writes about is how choosing to have a happy disposition, even in the face of bad things, can generate real happiness. She also found that having a happy disposition is contagious and can make people around you happy as well. By choosing to remain positive and enthusiastic in a dysfunctional workplace, you will feel happier than if you dwell on what your colleagues aren't doing or start doing less yourself. But that enthusiasm might also become contagious. You might be able to convince colleagues to work on projects with you that you're really excited about.
I am a big believer in the Gandhi quote "you must be the change you want to see in the world." Librarians can choose to complain about what their colleagues don't do or what their library isn't doing, or they can start doing those things themselves. Want to see a culture of assessment at your library? Start assessing your instruction sessions and then tell your colleagues about what you and your students got out of it. Want to create a learning culture at your library? Start sharing interesting journal articles with colleagues via email, offer brown bags on topics you are knowledgeable about, and offer to organize brown bags on topics your colleagues have expertise in. Sure, you may not necessarily change the behavior of others, but at least you can feel good about the fact that you are being true to your nature. It certainly beats the feeling of defeat you'd get from submitting to the status quo, right?
How have you been "the change you want to see" at your place of work?
Topics: librarianship, libraries | 29 Comments »
By Meredith Farkas | August 1, 2011
I loved Barbara Fister's recent post, "Breaking News: Academic Journals are Really Expensive!", about faculty who seem surprised that journals cost the library a lot. Kind of amazing to think that these are people who produce and review content for these journals. And the quote from Peter Murray-Rust's blog stating that "[librarians] should have altered us earlier to problems instead of acquiescing to so much of the dystopia" was extremely depressing, especially coming from someone who is in-the-know about scholarly publishing. Beyond telling our faculty time and again (for DECADES!) about these issues and keeping them apprised of the situation as we cut and cut and tried to get more with less through "big deal" packages, what should we have done? Refused to pay for journals that are critically needed by students and faculty when they raise their rates or make deals that make it more difficult for us to get access? How often have we seen cases where faculty have supported moves like that??? When we read reports that show that most academics do not see us so much as partners in the educational endeavor but as purchasers and providers of the content they need for their research and teaching, what clout do we have in many institutions in these sorts of conversations?
A little over a year ago, I posted about how the Society for Military History had pulled the Journal of Military History out of the major aggregators that had previously offered it and signed an exclusive deal with EBSCO. What had previously been accessible up to the current issue in Academic Search Premier suddenly was only available in the full-text versions of America: History and Life and Historical Abstracts (which is a cost on top of the regular Am Hist and Life and Hist. Abs subscriptions). And given the poor selection of full-text in both products, we'd essentially be paying around $3500 for one journal. At a school with major military history programs, this was a major issue.
Immediately after I learned about this, I urged my faculty who were members of the Society to express their concern/dissatisfaction with this change. None of them followed up by telling me they had done this. Instead, they urged me to find a way to pay for online access to the journal (which we eventually did, to my chagrin) and a few acted as apologists for the Society's actions. I, as a librarian, have little power to convince a society that they are making a decision that is bad for the institutions their faculty teach at. Their members, on the other hand, have much more power. By choosing not to take any action on things like this (either as members of organizations or writers/reviewers/editors for these journals), faculty perpetuate the scholarly publishing crisis. Eventually, Norwich may not be able to afford $3500 (or more by then) for a package from which they want only one journal. What then? But I have to say that we at the library were also complicit by paying for that access. I was strongly against it, but in the end, we knew it would end up hurting students if we didn't get it since the faculty had access through their membership. If the faculty don't have the library's back, it's difficult to take any sort of stand against unethical publishing/licensing practices.
Recently, I read "An Open Access Tale" at ProfHacker (a great blog for those in higher ed, btw!), a vignette about a faculty member doing research and discovering useful content in Open Access journals and then wondering if they should use this content in their research or just stick with "the usual suspects" in their field:
I think this captures one of the dilemmas scholars of the 21st-century face. While some of us roll our eyes at Wikipedia and blog postings that make the footnotes of student assignments, many scholars are probably rolling their eyes at graduate students or their own colleagues who cite publications from journals they've never heard of. Some of them are probably thinking, if this was an article worth publishing, it would've been published in *The* Journal of [Your Field Here] Studies, or at least in the Monumenta [Your Field Here]ica.
And if that attitude is pervasive in one's field, who is going to publish in an open access journal, especially if they are on the tenure track? (Even if they're already tenured, many will still want to published in the noted journals in their field.) And how can these open access journals gain prominence if the prominent scholars (at least in our country) aren't publishing there? It seems like a Catch-22 that will never resolve until academic departments and universities take a stand and say "this is important to us and we will change our practices to support it."
ProfHacker also recently asked faculty how much they would pay monthly to get access to a database they need as an individual subscriber. To have a blog post that entertains this possibility shows me how broken the relationship is between academia and scholarly publishing. Academic journals would not exist without the academics who publish in them, review their articles and serve on their editorial boards. And there is no recognition of that labor when their institutions (through their libraries) are charged exorbitant amounts to provide access to those journals. There were many journals at Norwich that I had to cut in which our faculty published frequently or served on the editorial boards. Clearly, we need a new system. We need to go back to a model where scholarly publishing is about providing access to scholarship, not about making a profit, and probably the best place for this to happen is through universities themselves. But this will never happen when departments and universities are unwilling to take courageous stands to change individual faculty's practices and to support open access publishing at their institution. And what will it take — how much do they have to lose — to make that stand seem like the only reasonable option?
Topics: free the information!, librarianship, libraries, open access, our digital future | 8 Comments »
By Meredith Farkas | July 26, 2011
I figured that since I've changed jobs from the last time I did Library Day in the Life, I'd participate this time around to give people a sense of what a Head of Instructional Services does at a large urban university. After writing this up, I realize that this day was no more typical for me than any other. Each week, each day, is so different from the next. I may be immersed in a project, immersed in meetings, immersed in teaching and training, etc. I'm not sure that I will (or want to) cover my entire week, but if I think it would be useful to people wondering about this kind of work, I will.
6:20-7:20: Woke up, ate breakfast, woke up my son, took a shower, packed my lunch and I and the munchkin headed to Portland.
7:40: took Reed to his school, had a quick bit of cuddle time and then drove in to work.
8am-noon
I didn't have any meetings until noon, so I was in major GTD mode:
Checked and responded to email
Wrote a letter of recommendation for a former employee who is applying for ALA Emerging Leaders cohort. I can't think of too many people better suited for a program like that.
Worked on creating a position description for an instructional design/learning technologies/instructional technologies librarian. This is a position that I hope will be created, but it will require sacrificing a currently unfilled 1/2 time position from another unit and a big shift in plans, which I'm not sure will be possible. Still, my supervisor was open to the idea and suggested I create a description and he'd run it by the UL. Given the demand from the liaisons for the creation of online learning objects, this would be a huge boon for my unit. Fingers crossed!
Worked on the draft of our library instruction program learning outcomes for the Outcomes Task Force meeting this afternoon.
Spoke to Head of Public Services, Gen Ed Coordinator and Distance Learning Librarian about the position I want to create to see what thoughts they might have. Got some good talking points from the Gen Ed coordinator for why this position would be so valuable.
Talked with Head of Public Services about the impact a possible AAUP strike would have on instructional services. Hopefully we'll never need our strike plan, but it's good to have one.
Talked with the distance learning librarian about creating a prioritization process for learning object creation. Each librarian seems to want us to create learning objects, but our focus needs to be on those that are general (i.e. can be used by a larger pool of people) or will be embedded in a specific class or classes.
Got an email from Megan Oakleaf about RAILS and looked into our institution participating. I've been wanting to do rubric assessment of information literacy using Freshman and Sophomore Inquiry portfolios, so this would be an ideal way to make that happen with the support of a noted expert in this area.
Tried to figure out why sharing a Google Doc with a Google Group did not put the document into each group member's Google Docs. Gave up and just shared it with each individual in the group.
Talked with a colleague on the outcomes task force about the structure and format of outcomes
Did a quick scan of my RSS feeds and marked as unread things I want to read when I actually have time.
Ate a burrito and set up a meeting for next week with the new director of the Center for Online Learning and our distance learning librarian to discuss possible collaboration in the instructional design process. I couldn't be more thrilled with who they hired for that position as he really has a strong desire to partner with the library at many different levels.
Noon – tenure track librarians meeting – we have a group of tenure track librarians who meet monthly to discuss issues related to tenure and support each other. I've only gone to four meetings so far, but I wish that there were tenured librarians who also attended. It's hard to get advice when everyone is in the same boat; some might be further along, but none of us have received tenure yet.
1pm – Outcomes task force meeting – I'm leading a task force that is creating learning outcomes for the library's instruction program. These outcomes will inform our instruction and assessment work and will give the entire instruction team something specific to work toward. We're at that annoying place where we've done the brainstorming and now are just critiquing each other's ideas and wordsmithing things. We all have very different viewpoints on outcomes, so there were a lot of disagreements, but we're also a pretty reasonable group, so we resolved most of them.
2pm – Drop-in instruction task force meeting – the library has had a small and under-marketed program of voluntary general library instruction workshops (called drop-ins) for years that has been run by one librarian. Attendance has been poor and the program was so unsupported that the powers that be took his workshop calendar off the website last year! In my first week when I first heard about this program, I knew I wanted to revitalize it. We have a large population of distance learners, students taking hybrid classes, and students who simply don't want to take a bus or pay for parking in order to attend a non-required library instruction session. I'm leading a team with 3 other librarians to bring the bulk of our classes online (through Elluminate), target the times that we offer sessions to the weeks when students receive their research assignments (weeks 3-5) and when they're almost due (week 9), offer more classes on evenings and weekends, and market to faculty and support staff who work with at-risk students (advisers, the tutoring center, international student programs, etc.). We're all really excited about the project and I think it's going to be great for our outreach efforts.
3pm – Reference desk shift – The first half of the shift was slow so I looked at my colleague's draft survey for prioritizing learning object creation and worked on this post. Then all of a sudden it was crazy busy with chats, phone calls and people at the desk.
4pm – Talked to my supervisor about when "the crush" tended to be in Fall at the reference desk so that we could schedule our library research workshops for those times. Answered a few emails and packed up at 4:30 to go pick up Reed. Noticed that I had a pretty ucky headache as I was walking to the parking garage that I fervently hoped was not a migraine.

4:30-8:30pm – Picked up Reed from school and found my child so covered in dirt that he looked like he had a deep brown tan. Thanks for hugging me when I was wearing a nice white shirt, buddy! Cleaned him off at home and took my migraine medicine since by that time, the pain in my skull and visual disturbances made it abundantly clear that this was a migraine. Collapsed on the couch with Reed while he watched Curious George as Adam had to go out to run an errand. Then read to Reed in his room for 45 minutes and put him to bed.
8:30-10:00pm – Got ready for bed, then fired up the laptop and commented on student blog posts written this weekend in my Web 2.0 class for SJSU Felt really crappy from the migraine and the medicine for the migraine, so I turned off the light and closed my eyes.
Good night!
Topics: librarydayinthelife | 5 Comments »
By Meredith Farkas | July 19, 2011
Since having my son, I have not been the best blogger in the world, but that doesn't meant that I'm not thinking about blogging. I probably have a year's worth of posts in my head, but always time with adorable toddler trumps blogging. I wish I could be more of a Tweeter, but I find it even more difficult to find my rhythm in that medium. I can't just sit all day at work with Tweetdeck open because it distracts me from the work I'm doing (how do people do that and actually get anything done? I'm really curious!). Popping in and out periodically doesn't really lead to the sort of satisfying conversations I'd like to be having. And it's the same with Google Plus and Facebook — I just can't find a way to use these in as satisfying a way as I did blogs.
Let's face it: I'm a blogger. I like the asynchronicity of it. I like not missing things (my RSS reader will hold everything until I have time to take a peek). I like long-form writing (both my own and others'). I like being able to really process my thoughts about something rather than blurting out my first impression. I like easily being able to see other people's reactions to blog posts in a single space. I know so many people who have given up blogging for Twitter and I totally understand why they like it. The immediacy. The ease of commenting. The fact that it's a social world and not just one person's blog. I get it and had Twitter come out two years earlier, I probably would have integrated it into my information diet and online social world much more easily. I often feel sad because I know I feel like I'm losing touch with many dear friends in our profession by not being on Twitter or Google+ or Facebook more often, but I have come to accept that multitasking just doesn't work for me.
I hope blogging won't go the way of MySpace, Google Wave and so much other social media. To that end, I thought I'd encourage new bloggers by sharing some advice about what I constantly remind myself of when I write blog posts and what attracts me to blogs as well.
Be authentic – As a new blogger, it can be tempting to try to be like some other successful blogger out there; to emulate their writing style, write about the topics they cover, etc. I can tell you that there is nothing more appealing to me than a blogger who is uniquely themselves in their writing. It's so obvious when someone is being authentic. It can take time to find your voice. Look at the first few posts on my blog (way back in 2004) and you'll see that I clearly hadn't found it yet. It took me a while to be comfortable enough writing in my own voice, expressing my own opinions and writing on the topics I found compelling. Sometimes you don't know really what topics you find compelling to write about until you're doing it. We all flounder a bit at the start, but it's critical to find your own voice. Some great examples of librarian bloggers who write authentically (and beautifully) are Barbara Fister, Char Booth, Andy Burkhardt, and Iris Jastram.
Sometimes you have to ignore your inner critic – oh, I have such a mean inner critic. Basically, my inner critic tells me that everything I write is either too controversial or completely ignorant. I can't tell you how many times I have hit publish with a sick feeling in my stomach only to find a few hours later that I've received tons of comments saying "I totally agree!" or "way to go!" I am a terrible judge of the quality and appropriateness of my writing. It's helpful to have a friend or partner to read your work when in doubt, though sometimes my husband is even more cautious than I am. I usually ignore my inner critic except when my inner critic tells me I'm disclosing too much. Whether it's about myself, my place of work, or someone else, if I have the tiniest inkling that what I write might be inappropriate in that way, I will likely shelve it. I also try never to write in anger (this is something learned from experience) because angry posts are almost always a mistake.
I appreciate longer, more thoughtful posts – While I appreciate blogs that provide links to other useful information, my favorite bloggers seem to be working out their thoughts on the page. That's why I originally started blogging; I was in library school and had so many swirling thoughts about our profession and technology that I needed to work them out through my writing. Even now, I often don't know what I'm going to write about something until I start mentally working it out while I write! Posts don't have to be long, but I'll take a long, thoughtful post over a short post with news and no insight. And I know that not everyone feels that way. Every semester my students seem about 50-50 split on whether In the Library with the Lead Pipe is a fantastic blog or way-too-long journal articles pretending to be blog posts. To each his own. Not everyone is going to like your writing. And if you're not a long-form writer, don't try to be. But I personally think blogs like In the Library with the Lead Pipe and Library Babelfish offer such valuable food for thought. I usually have to save their posts until I really have time to digest them, but they're so worth the wait.
Self-disclosure is great and also can be terrible – I love blogs where I can really get to know the bloggers. I want to know what they struggle with professionally, what they care about, what excites them about our profession. It makes me care about them (and thus, their writing) more. The best professional blogs manage to inject themselves into their posts and all of those bloggers I mentioned under authenticity do that beautifully. However, some bloggers go too far with that, whether it's personal disclosure, disclosures about work, or about others. I might mention my son from time-to-time, but I'm not going to write blog posts that are solely about him or go on and on about the adorable things he did here. I'm not going to blog details of my trip to the Oregon wine country last weekend. I know most people reading my blog are here for library-related stuff and don't care about all that. I'm also not going to write about work, my colleagues or my family if I have any inkling that what I write could make people here feel uncomfortable. I choose to respect their boundaries. I will not write things about people that are designed to hurt their feelings. Criticism of ideas is one thing; personal criticism is another. Blind items about people, in my opinion, are actually even worse than writing about someone directly. It's usually obvious to some people who it is and to everyone else, it just feels like you're trying to hurt the person you're writing the blind item about. There were times early in my blogging career when I screwed up in what I disclosed and who I wrote about and I'm sorry to anyone whose feelings I may have inadvertently hurt. I believe strongly that you can be authentic and interesting without ever violating other people's boundaries or personally attacking people (though people may also be hurt by criticism that was not personal and meant to be constructive — see below — and I don't think that's a reason not to criticize someone's ideas so long as you do it respectfully). Some things just shouldn't be discussed publicly, in my opinion. If you need to vent, that's what friends and partners are for.
Accept criticism gracefully – this is another one that I was not always good at and certainly learned from experience. It can be difficult to read negative comments, especially on a post that you really put your heart into. It can sometimes feel like people are attacking you personally. I would suggest that if a comment makes you angry, defensive or sad, do not respond right away. Wait until you are calmer to respond and respond assuming that they had nothing but good intentions with what they wrote. You can disagree with them, but do it in a way that is respectful of their viewpoints as well. And also be open-minded enough to consider their point-of-view. My views on things have changed over time, sometimes inspired by a commenter who saw things a different way. One caveat: sometimes people are actually attacking you personally. The best thing you can do in that case is ignore it. The issue is with them, not you and attacking back or even responding graciously will not lead to a satisfying conclusion. Let it go.
Engage in conversations – whether it's commenting on another blog post, writing a blog post in response to something someone else has written, or engaging with your own commenters, treating blogging like a conversation instead of a monologue is the best way to attract readers. I've been much better at that in the past than I have been lately, but I'm feeling inspired to engage more through blogs (even if everyone is on Twitter). This is where I want to be.
Just thinking about this stuff makes me want to blog more often. We'll see if I can tear myself away from that adorable blonde budding comedian long enough to do it.
There are so many other important things to consider when creating a blog that people will want to read. What tips would you offer to a new blogger?
Topics: Work, blogging | 20 Comments »
By Meredith Farkas | July 11, 2011
In anticipation of my upcoming two-part workshop on mobile technologies for libraries, Dan Freeman of ALA TechSource interviewed me, asking me about my thoughts on the present and future challenges and possibilities for mobile tech in libraries. The interview is now up on the ALA TechSource blog and I'm just pleased that I didn't say anything too silly. I'm really looking forward to the workshop; it's an area that is exploding with possibilities for libraries and I hope it will help people get both a macro level view of mobile tech and also think about what makes sense to implement in their own libraries.
Topics: libraries, our digital future, tech trends | No Comments »
By Meredith Farkas | June 29, 2011
At my previous place of work, we had weekly "council meetings" which was basically all of the professional librarians meeting to discuss issues, make big decisions about the library and manage the budget. It was a great experience to be involved in high-level discussions straight out of library school and really nice to feel in-the-loop about what was in the works at our library. Because I was in-the-loop it took me a while to realize that many other people at the library were not in-the-loop. Like our entire non-professional staff. There were no minutes taken for these meetings and although our library was small, communication still often did not filter down after the Council meetings. And I don't think anyone purposely didn't include staff in these conversations; like me, it's hard for people to see what it's like to be out-of-the-loop when you're in-the-loop.
While I have no problem with degreed librarians being in charge of things, I do take issue with a system where staff do not feel like they have a voice or are not communicated with about possible changes in advance. If someone is just told "this is how it's going to be" instead of being asked "what do you think of this idea?" how can you expect their buy-in? Even if things don't go the way they wanted them to go, at least they got to share their opinion before a decision was made.
Library staff are often extremely knowledgeable about the library. Our Evening Circulation Supervisor at my previous job saw patterns in student library use that we simply didn't see during the day. The insights I got from him during my evening reference shifts were vitally useful. As I said, I have no problem with professional librarians or administrators making the final decisions on things, but I think that soliciting the input of staff is vitally important as they likely have insights into their areas that no one else does.
In May, our Interim University Librarian announced that she'd be taking a job at another institution at the end of June. In faculty meetings we discussed potential replacements, met with the Provost, and heard about meetings with a potential candidate for the position (who is starting next week as our IUL). It didn't occur to me until our "all staff meeting," on the day of our current IUL's going away party that this was the first time the staff were hearing about any of this (I'm assuming that faculty talked with their staff before this informally, but this was the first formal communication). While it was a time of uncertainty for library faculty, I can only imagine what it was like for staff, some of whom may have heard nothing about potential replacements, the direction the Provost wanted to go, etc. And again, I don't think anyone was purposely keeping staff in the dark; I'm sure if a decision had actually been made before that time, it would have been communicated to everyone at the library. But I can imagine if I had no idea what was going on that I'd be a lot more anxious than if I at least knew how things were progressing.
Are library staff less committed to our profession? Plenty of non-degreed library staff are deeply invested in their work. They might see this as much as a career or a calling as someone who got an MLS does. I was always blown away by the dedication of our ILL technician at my previous job to the students and to ensuring that they got what they needed (even if it meant bending the rules a bit). I've seen degreed librarians with less dedication than she had.
I don't know what the answer to these divisions in our libraries is, really. I have no problem with "Council Meetings" or "Administrative Meetings" where the big decisions are made (at least here at PSU, minutes are taken at the administrative meetings so I still feel in-the-loop even though I'm not involved). I take no issue with the MLS being a requirement for certain things. But I think sometimes we degreed librarians, we faculty librarians, etc. do sometimes forget to communicate with and solicit feedback from our staff. And I've been guilty of it too in the past and I'll probably unthinkingly do it again (which is ironic since I was once a non-degreed library staff member who felt like I didn't have a voice). It seems almost endemic in our profession; we bemoan it, but we unconsciously perpetuate it. Are there libraries where this is not an issue? How do you structure discussions, decision-making and communication? I'm sure I'm not the only one who'd like to know.
Topics: Work, librarianship, libraries, management | 11 Comments »
By Meredith Farkas | June 22, 2011
When I wrote my book Social Software in Libraries five years ago, I decided to include a chapter on mobile technologies. As I started researching the topic, I was disappointed to find that very few libraries were doing anything to make their services (including their website) accessible via a mobile device. I'd written a paper in grad school on mobile accessibility and I was honestly shocked to find that this didn't seem to be a major concern for libraries at the time.
Flash forward five years and just about every library is thinking about how to make its content and services accessible via smart phones — from their website and catalog, to their licensed content, to instructional services. Libraries, and related institutions, are also developing interesting apps that make their digital collections more accessible and expose people to the rich history where they are standing. At the same time, a variety of exciting trends and technologies are opening up new possibilities to provide unique library services via mobile devices.
Because this is a topic that has excited me for years and years, I'm thrilled to be offering a two-part webinar entitled Delivering Innovative Mobile Services through Your Library. Part 1 (on July 21st at 2:30 pm EST) will be devoted to covering trends in mobile technologies that librarians should be aware of. Part 2 (on July 28th at 2:30 pm EST) will be focused on specific applications of mobile technologies in libraries with lots of concrete examples. I just finished creating my slide deck for Part 1 and I am really excited to show people the exciting things going on out in the world of mobile tech.
Visit this page to register and see more about what I plan to cover in this ALA TechSource-sponsored webinar.
Topics: libraries, our digital future, tech trends | 2 Comments »
By Meredith Farkas | June 5, 2011
I've never felt like a particularly optimistic person. When we were getting ready to move to Portland, I fully expected that we'd lose furniture on the way or that much of it would arrive severely damaged. It didn't happen. I expected my son to scream and cry the entire way from my parents' house in Florida to the airport in Portland. He was great, or at least as great as a 2-year-old can be on a cross-country trip. I've always identified with Eeyore who expects the worst to happen and perhaps is pleasantly surprised when it doesn't. Like Eeyore, it's probably just a defense mechanism against disappointment.
I know a lot of optimistic people; people who see the good in everything and never seem to let things get them down. I've never thought of myself as being that way. I'm not cheerful to a fault. Some things really do get me down. However, last weekend, I was visiting the Evergreen Air and Space Museum with my family and spied this quote from Winston Churchill on the wall: "A pessimist sees the difficulty in every opportunity; an optimist sees the opportunity in every difficulty." When I read that, I realized that I am an optimist, at least in my worklife. In every crisis, I see opportunities to jump in and create change. I like when things get destabilized a bit and people are forced to leave their comfort zones. Every big change at my previous institution turned into an opportunity to try something different.
My new library is definitely in that place right now. The person with whom I interviewed who was supposed to have been my supervisor left a month before I started. The interim AUL for Public Services is a rock-solid, knowledgeable guy with a long history at PSU, but he's interim, which is a tricky position to be in when it comes to pushing an agenda for change. Since then, there has been another major administrative shakeup, leaving the library faculty and staff uncertain about what the next few years will look like in terms of leadership. Our funding has been cut, our tenure status challenged by administration, and a number of people here seem to think that we won't be able to proceed with much over the next few years.
Some of my colleagues have asked me if all this is making me regret coming or lose hope in actually getting things done. While it's definitely upset the apple cart on many levels, I still feel quite excited about my job and optimistic that there's a lot I can do to improve our instruction program. There's a strong desire amongst my colleagues to develop goals and a sense of direction around instruction. Many would like to see opportunities to share ideas about instruction and learn from one another. Perhaps with us stretched so thinly, I won't be able to do some of the things that require extra work of the liaisons, but I can do things that will help support their teaching, develop learning outcomes that provide a sense of coherence to our instruction program, and explore ways to provide better instructional outreach to faculty and distance learners (an area in which we are currently pretty far behind).
I'm pretty excited to see how things will shape up here over the next year. Without question, a lot is going to change (probably for better and worse), but in every shakeup, there are usually plenty of opportunities for doing new things. And not being particularly attached yet to "the way thing are done" is going to make it much easier for me to ride the shift and take advantage of its destabilizing forces. Here's hoping!
Topics: Work, about me, librarianship, libraries | 2 Comments »
By Meredith Farkas | May 22, 2011
Greetings from Portland, Oregon! I've been wanting to post about so many things in the past two months (especially just about everything Barbara Fister has been writing over at Library Babel Fish — gosh she is insightful!), but it's been difficult to find the time. The learning curve at my new place of work has been steep and I really hit the ground running (which I actually appreciated, having been in jobs where I spent weeks just reading policy manuals). Also, I've really needed to focus on ensuring that Reed's adjustment to Oregon, daycare and everything else went smoothly. Fortunately, Reed's really taken to the area and his new school. He love all the playgrounds, museums and activities geared towards kids. Living somewhere with more opportunities for Reed was a big part of why we wanted to leave Vermont. As for me, I'm loving Portland. The city is unlike any I've been to before. I love the interesting neighborhoods, each with their own unique culture. I'm loving the food trucks, farmers' markets, and the local food culture. It's really got everything I've always loved about cities without many of the things that previously made me never want to live in/near one (noise, rude people, smelliness, etc.). I'm so happy we made this move!
As for the job, gosh, what can I say? I'm amazed by how busy I already am. It's going to be an exciting challenge, that's for sure. I really like the people I'm working with; they're smart, thoughtful and argue passionately for the things they believe in. I think it's going to be more challenging than I'd anticipated to accomplish the things I need to do as the Head of Instructional Services. The culture at the library (and the University really) is very decentralized and everyone doing instruction is used to doing their own thing without oversight or coordination. Coupling that with the departure of some key people at the library and it's going to be hard to do anything more than keeping up the status quo. But we, as a library, urgently need to change. We need to create a culture of assessment where we can demonstrate the value we provide (in terms of student success and faculty research) to campus administration. Over the past decade, the library has sustained funding cuts and little growth in personnel while the university has grown tremendously. This indicates pretty strongly that the library has not been an administrative funding priority and we need to find ways of telling our story to those administrators that will convince them of our value. It certainly indicates a strong need for my position, which everyone I talk to recognizes. Even with that recognition, it's difficult to make cultural changes, especially at a time of upheaval at the library. I'm optimistic though; I like a good challenge.
As someone who is very interested in organizational culture, it's exciting to work in one so different from my previous experiences. At Norwich, we had very few meetings and were more of an adhocracy where if someone had the drive and initiative to make something happen, they usually just did it. If I had an idea, I'd just pop into my Director's office and ask her if she thought I should give it a try. In four weeks at Portland State, I've probably been to more meetings than I went to in my entire last year at Norwich. Everything is decided by committee or task force, and it seems like there's a real effort to come to a consensus on things. There are many policies and procedures for how things are done, which is certainly more necessary at a large library. As a result, things move more slowly. I don't think that's necessarily a bad thing; we did some things at Norwich with very little forethought that probably could have been better planned out. I've really appreciated the thoughtful discussions we've engaged in on the Library Guides Taskforce already; it's a bunch of really smart people coming at the topic from different perspectives. On the other hand, so much red tape leaves much less room for experimentation and innovation. I've always felt like the mark of a great administrator is to be able to get things done in any sort of organizational environment, since, more often than not, organizational culture is exceedingly difficult to change on a grand scale. Since I hope to be an administrator in the future, I'm thrilled to have the chance to try my hand at working within this very different culture.
Right now I'm engaged in a survey of our instruction program. I'm interviewing every individual involved in any aspect of library instruction from tours for high school students all the way up to discipline-specific classes for grad students. I want to have a very clear picture of what our instruction program looks like, what's working and what isn't, what could be improved, what people would like to see change, and how I might be able to create more of a team mentality among this diverse group of individual instructors. I've done four interviews so far and it's been extremely valuable to get their perspectives, since each individual has very different views and priorities. Every instruction coordinator should do something like this when they come into the position, even if they were promoted to it from within their library.
I've got a ton of stuff going on right now — preparing for a keynote I'm giving in Missouri on June 7th, getting ready for the class I'm going to be teaching for SJSU this summer, and trying to figure out what I want to research so I can actually stay in my tenure-track job — so I'm not sure how often I'll be able to post. But I have so many thoughts swirling in my head about instruction, especially the best way to provide information literacy instruction to first-year students, and blogging has always been a great way for me to process my own ideas and get valuable feedback from other members of the profession. I really miss blogging as much as I used to. I just need to find a way to fit everything into my life. I guess this is what every working parent deals with and while I feel like I have struck a much better work/life balance than I had in the past, I'm still struggling to find a sense of balance that doesn't leave me constantly questioning my choices. When I'm with Reed, I feel like I should be focusing more on work. When I'm focusing on work, I miss Reed horribly. And time for me? That isn't even part of the equation right now. While I'm optimistic about a lot of things in my life, I'm not optimistic that I'll ever feel balance in my life again (at least until Reed's in college). Is it worth it though, to have a wonderful child and a wonderful job? You bet!
Topics: Work, about me, assessment, instruction, management | 6 Comments »
By Meredith Farkas | March 22, 2011
Roy Tennant wrote a terrific post recently about his work habits and personality the other day that got me thinking (see "Living the Just in Time Life"). My first thought was "wow, it's amazing how much Roy and I like each other given how completely differently we operate." My second thought was how important it is to know these things about oneself. Knowing your strengths and weaknesses, knowing how you work best… all of these are critical to being successful in our lives. I know people who have terrible memories and instead of writing things down, they stubbornly hold onto the idea that they can remember the things they need to do. I think sometimes, when it comes to things about yourself that probably won't change, it's important to accept those things and devise strategies to make them work for you.
I remember when I was a teenager and in my early 20s, every time I'd move (to high school, college, a new place, etc.) I'd think that things were going to change in major ways. I could start fresh! I could have a totally different personality in college! I could be so cool in high school! But, nothing major ever really changed. I could move across the country, go to a new school where no one new me, change jobs, etc., but I was still me. And what was good and bad about me still followed me wherever I went. Sure, I've changed in many ways over the years, but there are certain aspects of who I am that will never change; that I was born with. I certainly see that with my own son. At almost two, he already has his own very strong personality and it's not one that I or his father are going to be very successful in changing (nor would we want to).
Over the past 6 years, I have come to know myself much better than ever I did in my early 20s. More importantly, I've come to to find strategies for dealing with my weaknesses (rather than thinking I'm going to change in some major, fundamental way) and capitalize on my strengths. I have changed in many ways — I've certainly become more patient, more understanding, and more of a leader during the past six years since graduating from library school — but certain things are fundamentally and immutably me:
I'm a slow thinker – I admire Roy for being able to live the "just in time life", because it's not me at all. I like to really think about things before making a statement. Speaking off-the-cuff is not my forte. I love blogging because it gives me the time to really consider an issue and reflect on my feelings about it. I like giving talks, because in creating the slides, I have time to think about what I want to say about each one. I don't create a script, nor do I do much in the way of rehearsal anymore, but I'm not a person comfortable with being part of a keynote presentation only moments after I find out I'm doing it. I admire people like Marshall, Roy and Stephen who can.
I'm stubborn – and I've always been that way. I drove my parents nuts growing up because I was ridiculously independent and wanted to do things my way. While sometimes being stubborn bites me in the butt (and makes my husband want to throttle me), I've found it to be a great asset in my professional life when combined with my increasing patience. When I saw online professional development being done badly, I came up with a model for free online learning about social technologies that has inspired various other continuing education initiatives. When I see something I think needs to change, I will try to chip away at it (for years if necessary) because I believe so strongly in it. I don't lose interest, even when I hit brick walls. And in academia, that stick-to-it-iveness is critical, because change rarely moves at the pace I'd like it to.
I'm actually finding my own stubbornness to be an asset in dealing with my son, who is also an extremely strong-willed individual. It's his way or the highway, but because I know that mentality, I'm pretty good at working within his worldview to get him to do things. Reed's stubbornness drives me crazy sometimes, but I know that independence is going to be a great asset to him in the long-run.
I always assume that I'm not the norm – I guess I've always thought I was kind of weird, so my assumption pretty much every time I write a blog post is that what I'm writing is way out in left field. Usually, I find that's not the case, but I continue to feel most of the time that whatever my view is on something couldn't possibly be shared by most people. This is a tremendous asset when it comes to designing services, technologies and websites for students. I never assume that students share my feelings, beliefs or wants. I always want to find out how they approach things. It's our assumptions about our patrons that lead to unusable websites and services only a librarian could love.
I don't deal well with stress and I don't procrastinate – Stress is a tough one for me, but I've always known this about myself. When I feel the weight of a deadline on me, I start to sweat. Instead of sweating the deadlines, I've developed my own strategies for avoiding stress; I'm ridiculously organized and I plan ahead. And it works beautifully for me. The minute I took the job in Portland, I mapped out everything that needed to be done before we moved on April 2nd. I have a spreadsheet with the contents of every box I've packed. Even in high school, I usually would have papers done at least a week before they were due, so that I wouldn't have them hanging over my head. It works for me because it prevents me from getting frazzled.
My little strategy for avoiding stress has made me a great project manager. I'm organized and am good at keeping people on track. I always expect things to go wrong so I plan for potential roadblocks and others not pulling their weight.
I'm a terrible multitasker – and accepting this has made me a better learner. I'm a one channel at a time kind of person. I can't send emails while writing a report for work, watch TV and talk to my husband, or follow tweets while listening to a conference presentation. Inevitably one of the two things will suffer, if not both. At Computers in Libraries last year, I brought a small (paper) notebook to each session I attended instead of a laptop and got so much more out of the sessions than when I was distracted by what was on my screen. I admire people who can multitask, but I also suspect that a lot of the people who think they can probably can't.
When you're not a good multitasker, it's helpful to be very organized so that you can carve out chunks of time for different responsibilities.
I'm shy – I know this may come as a surprise to most people who know me, but at my core, I am an introvert. I'm extremely outgoing with people I know, but when I'm around folks I don't (especially in social situations), I become quite reserved. Small talk is my worst enemy. I'm far more comfortable giving a presentation in front of 300 people than engaging in small talk at a party. It's probably the one thing I most wish I could change about myself, because there's no good strategy other than avoidance or wallowing in the discomfort.
I always trust my gut – My gut has never steered me wrong; even when my logical brain told me to do the opposite. My gut told me to turn down a lucrative fellowship to the LIS program at the University of Maryland to stay in Florida with the guy I'd only been dating a month. That guy is now my husband. My gut told me I'd love living in the state of Vermont, a place I'd never visited in my life. I have so enjoyed my years in Vermont. My gut has also steered me away from jobs and places that on paper seemed to be the right thing to do, and it's always turned out that I was smart not to have taken those opportunities. My gut steered me toward Portland, even though I love my work at Norwich and love Vermont. I feel in my bones that it's going to be a good place to raise my son and that PSU is going to be an awesome place to work. Let's hope my gut keeps up its winning streak!
There are plenty of things I'd like to change about myself. I'd love to be a social butterfly. I wish I didn't daydream so much. I wish I could sometimes be less emotionally involved in my work. I wish I could be bright-eyed and bushy-tailed on 4 hours of sleep. I wish I liked exercising and eating broccoli. But these things are not going to change and the key, for me at least, is to accept that and find ways to be successful within my personal laundry list of strengths and limitations (and those things that count as both). Denial serves no one. Believing that one day I could be ok with "phoning it in" at work or that I'll wake up at 6am wanting to get on the elliptical only keeps me from finding strategies to deal with who I really am. I'm doing the best I can with what I've got. And after so many years of wanting to be someone else, I'm truly happy with who I am and what I've accomplished.
Topics: Work, about me, librarianship | 14 Comments »
By Meredith Farkas | March 1, 2011
The library world is abuzz about Harper Collins changing the terms by which libraries can license their books on Overdrive. If you haven't read about it already, here's some background info. I'm not particularly up-in-arms about what Harper Collins did; I'm far more concerned with the e-content licensing models so many libraries have been blithely accepting for years.
I find it amusing that some vendors and librarians want to apply the print model to e-books, until that model becomes inconvenient for them. Publishers want to impose the one-reader-at-a-time model, because libraries traditionally bought more than one book when demand was high. Librarians compare the new 26-circ limit Harper Collins imposed to the typical life of print hardcover books because print books typically last longer. The simple fact of the matter is, an e-book is not a print book. Hundreds of users can read the same book at once online. It can last forever. And publishers can impose any restrictions they want on them as long as people/libraries are willing to accept them. Personally, I'd be much more annoyed that an e-book is limited to one user at a time than that I'd have to buy another copy if it's popular.
The eBook User's Bill of Rights talked about extending the right of first-sale to e-books. I am hugely in favor of this, but if we are to have rights to our digital content, we need to stop paying for things we don't own. I'm not a lawyer, but in my mind, the question is this: when a library buys an eBook, is it buying a book or licensing access to a book? If the former, then the library is the owner of the electronic book and the first-sale doctrine would apply. If the book is licensed to the library with specific restrictions on its use, then the library doesn't actually own anything and must abide by any restrictions imposed by the company granting the license to the library. We don't have Overdrive at my library, so I'm not familiar with the contracts libraries entered into when they signed up, but if they do not outright own the books, I don't believe first-sale doctrine applies. Whether these publisher and vendor licenses are legal or enforceable will be up to the courts, and it'll be interesting to see how digital content rights are challenged over the next decade. Oh to be an IP lawyer!
I'm not that angry about the whole Harper Collins, thing, and not just because I'm an academic librarian. I'm not angry because what's happened is pretty consistent with so many other instances where a content provider middle man has acceded to the demands of a publisher to the detriment of libraries. There's really no "fair" in e-book licensing and there are lots of crazy schemes for e-book loans. Maybe the big problem is that Harper Collins changed the game in the middle of play. Vendor valuation and pricing of e-books vary wildly. Many publishers charge less for eBooks than print books, some charge the same amount as the print, and some even charge more. Eventually, the market will determine what prices people are willing to pay for e-books, but right now, it all feels like one big experiment (and it probably is).
I am deeply concerned about the rights we give up and the erosion of the long-term health of our collections with every contract we sign. When we look at how much of our collection we own, it becomes a smaller and smaller part of the whole each year. And with some vendors, we lose so many rights that it can sometimes prevent users from getting anything out of the content.
If libraries don't want to constantly be the ones losing in this equation, we need to show that we actually aren't going to accept things the way they are. Complaining and threatening do not work when a company is concerned with its long-term financial survival. Real action, taken by a group of libraries large enough to make a dent in a company's bottom line will. Publishers have all of the power right now, because they are big and their choices have a huge impact on vendors like Overdrive. (Plus, they have organizations that represent their interests!) If libraries aren't willing to walk away from a bad deal, they will never have the power. Some might argue that in walking away we are hurting our patrons, but I think we're doing them a much greater disservice when we forget our important role in cultural preservation.
I've been saying for a while that libraries need to come together around some organization that will exert pressure on vendors and promote the needs of libraries and their patrons. Without an organization like that, I can't imagine a future where libraries are dealt with fairly by publishers. We'll always be the little guy. It's like unions. An individual complains to a company about being mistreated, they may or may not be heard. A union, made up of lots of individuals, has a lot more clout. Toby Greenwalt suggests that we negotiate, but what do we have to negotiate with as individual libraries? How do we negotiate when there is no we?
We need a large organization to represent our interests and to come up with alternative models for e-book access or ownership that benefit everyone. I don't know what this organization would look like, but I can't envision a good future for libraries that doesn't involve us doing a lot more banding together to pressure vendors/publishers and to create our own content and technology solutions.
Topics: ebooks, free the information!, our digital future | 18 Comments »
By Meredith Farkas | February 28, 2011
I hope to write up some of my thoughts on the Harper Collins/Overdrive controversy this week, but for now, I'm posting an eBook User's Bill of Rights sent to me by a librarian I trust and respect greatly, Sarah Houghton-Jan.
The eBook User's Bill of Rights is a statement of the basic freedoms that should be granted to all eBook users.
The eBook User's Bill of Rights
Every eBook user should have the following rights:
●      the right to use eBooks under guidelines that favor access over proprietary limitations
●      the right to access eBooks on any technological platform, including the hardware and software the user chooses
●      the right to annotate, quote passages, print, and share eBook content within the spirit of fair use and copyright
●      the right of the first-sale doctrine extended to digital content, allowing the eBook owner the right to retain, archive, share, and re-sell purchased eBooks
I believe in the free market of information and ideas.
I believe that authors, writers, and publishers can flourish when their works are readily available on the widest range of media. I believe that authors, writers, and publishers can thrive when readers are given the maximum amount of freedom to access, annotate, and share with other readers, helping this content find new audiences and markets. I believe that eBook purchasers should enjoy the rights of the first-sale doctrine because eBooks are part of the greater cultural cornerstone of literacy, education, and information access.
Digital Rights Management (DRM), like a tariff, acts as a mechanism to inhibit this free exchange of ideas, literature, and information. Likewise, the current licensing arrangements mean that readers never possess ultimate control over their own personal reading material. These are not acceptable conditions for eBooks.
I am a reader. As a customer, I am entitled to be treated with respect and not as a potential criminal. As a consumer, I am entitled to make my own decisions about the eBooks that I buy or borrow.
I am concerned about the future of access to literature and information in eBooks.  I ask readers, authors, publishers, retailers, librarians, software developers, and device manufacturers to support these eBook users' rights.
These rights are yours.  Now it is your turn to take a stand.  To help spread the word, copy this entire post, add your own comments, remix it, and distribute it to others.  Blog it, Tweet it (#ebookrights), Facebook it, email it, and post it on a telephone pole.
To the extent possible under law, the person who associated CC0 with this work has waived all copyright and related or neighboring rights to this work
Topics: ebooks, our digital future | 10 Comments »
By Meredith Farkas | February 1, 2011
I'm one of those people who has a hard time waiting for people's birthday to give them presents. Whenever I try to surprise my husband with something, I always end up telling him about it early. I can keep other people's secrets, but I'm terrible at keeping my own. So I've felt like the cork in a bottle of champagne trying to wait until it was totally official to tell my friends and colleagues my good news.
The news is that I'm moving on to a new job in a new library in a new state on the other side of the country. EEK! Starting in late April, I will be the Head of Instructional Services at Portland State University in Oregon. I'll be working with a terrific team of liaison librarians to provide instruction to a student population that is almost 10 times the size of Norwich! There are some unique instructional challenges at PSU that really attracted me to the position, and I got the sense during the interview that the time was right for creating meaningful change in instructional services there. I couldn't be more thrilled to be working with such a change-oriented, user-focused and dedicated group of professionals and I'm looking forward to the new challenges this position will bring. Being on the tenure track should be… interesting… but I've had a lot of research and article ideas percolating in my head for years that I'll finally have the impetus to pursue.
The moving part I am looking forward to far less. While the whole family is really excited about moving to Portland (ok, Adam and I are; Reed at 22 months, doesn't have a clue what's coming), it's going to be difficult to leave Vermont and the logistics of moving across the country with a toddler are just miserable. I'm even letting my husband pick out our rental home in the middle of February since someone has to stay home with the little guy. For a control freak like me, this whole moving thing is a major exercise in letting go. I know living in Portland is going to afford my son so many opportunities he simply wouldn't have had in Vermont and it'll be fun to live in a place with a renowned restaurant scene, lots of parks, major cultural opportunities, and 15 Targets (the closest one to us now is over 100 miles away!). Vermont is a wonderful place, but the career opportunities here are extremely limited and I knew that if I didn't leave Vermont now, I'd have to leave at some point in the future. Better to go when Reed's not even two than when he gets into school and gets attached to friends and his life here. Portland seems like a good place for Reed to grow up. Having a child has had a huge impact on my career trajectory and choices — how could it not?
I was extremely lucky to start my career at Norwich (especially since my dream job was to be a distance learning librarian and who gets their dream job their first time out???). I've gotten experience in so many aspects of librarianship (public services, distance learning, curriculum development, budgeting, supervision, collection development, working closely with faculty, outreach, systems, emerging tech, committee work, statistics gathering and analysis, project management, etc.). It's been great to have a Director across the hall whose door is open to me anytime. It's been refreshing to work at a place where staff are so open to change and where the biggest barrier to getting things done is often your own energy and time. I think working in a small library is perfect for a first job, because you get to do a bit of everything and really figure out where you want your career to go in the long-run. I dreaded teaching when I got into the profession; now it's my favorite part of my work. I never thought I'd want to be an administrator; now it's my long-term goal. At a larger institution, the distance learning librarian my never get to teach face-to-face classes; I was thrown head-first into it. And thank goodness for that! Working at a small place made me more flexible, collegial and focused on what's best for the library/patrons rather than on the cool projects I wanted to do. I wouldn't be the person I am today professionally if it weren't for my experiences at Norwich. For so many reasons, moving on will be bittersweet for me.
So Portland (and Oregon) librarians, I can't wait to connect with you! I already know of some really cool librarians in Portland and in the Oregon State University system, so I couldn't be more excited about contributing to the profession at a local level and making friends with some fantastic librarians. Adam and I never really thought we'd live on the West Coast, and we don't have any family out there, so the idea of moving to an unfamiliar city far away from our previous life is quite daunting. I've had second thoughts about such a big move a hundred times over the past month, but I feel in my gut that this is going to be the right place for us.
I'm looking forward to heading out in early April toward the beautiful Willamette River Valley. Hopefully we won't shoot any bison, break a wagon wheel, or get typhoid along the way.

Topics: Vermont, Work, career, instruction, librarianship, libraries, management | 52 Comments »
« Previous Entries
Next Entries »