By Meredith Farkas | April 24, 2013
ACRL was a terrific conference experience for me. Not only did I get to see a lot of good friends and have a lot of deep conversations with other instruction coordinators, but I got so much out of the vast majority of sessions I went to. I will freely admit that the conference was overly instruction-heavy, but for me, that's not actually a bad thing, as I came back to work with a lot of ideas for teaching, assessing and managing our instruction program!
I really enjoyed the DIY session that the In the Library with the Lead Pipe authors facilitated (From the Periphery into the Mainstream: Library DIY Culture(s) and the Academy). Instead of having a panel of "sages on the stage" tell us what DIY means to libraries and what we all should do to encourage it at our own libraries, they opened up the floor for the audience to share their thoughts and experiences. Given the topic, I thought it was a great idea, since assuming any sort of ownership of the label would be anti-DIY. A lot of the people I talked to who left the session mentioned coming out feeling energized (even a library administrator talked about how much energy there was in the room). It was a great prelude to Henry Rollins' keynote, since he is the ultimate DIY-er. I came out of it feeling very good about our profession. It's easy to get bogged down in the day-to-day of librarianship, so we need reminders from time to time that there are lots of people in this profession who are passionate, enthusiastic and who want to create disruptive change.
I think if you ask a group of people what DIY means within librarianship, you'll get a lot of different answers. And I saw a lot of different ideas of DIY in the discussion at ACRL. Even in the post from In the Library with the Lead Pipe that introduced the DIY idea, it was clear that the authors didn't share the same vision. When I think of DIY, I first think of it more from a user perspective; the notion of unobtrusively supporting patrons in doing the things they want to do rather than expecting them to ask for help or want everything to be mediated. If I look at it internally within our profession, I see DIY in librarianship as a leveling of the playing field between expert and amateur (or inexperienced and experienced) and being about doing awesome things outside of traditional hierarchies, boundaries, etc. I had no position in ALA or Information Today, but I created conference wikis for ALA Annual 2005 and Computers in Libraries 2006 that allowed everyone to benefit from the wisdom of everyone else. I wasn't on a committee or sponsored by an agency when I brought together four other fantastic librarians and created Five Weeks to a Social Library, a totally free online learning experience about social media using social media, which became a model for some future online learning initiatives. Much like Henry Rollins, when people tell me "you can't" that's exactly what I want to do. So when someone says, with respect to creating a model for online learning, "if you think you can just throw together a few pieces of technology and get things to work differently you are deluding yourselves," my first thought is "challenge accepted, lady." I never called what I was doing DIY. It's just how I operate.
I admire greatly my friends who are willing to work within traditional hierarchies like ALA to get things done and make things better from within. In terms of my service-type work, I was always too impatient. There have been moments where my goals have aligned with those of professional organizations — when I created an ALA Unconference for Jim Rettig's presidency and right now when I'm building a mentoring program for the Oregon Library Association — but, for the most part, if it's going to take years of rising in the ranks and building influence to get things done, I'm not game. In my daily work, I'm more willing to put in the time to build relationships and influence, but even that's something that was hard for me to grow accustomed to early on in my academic career. It was my work as a subject liaison that helped me appreciate what good things can come from slowly cultivating relationships and demonstrating competence. I find that the most meaningful instructional innovations come from years of trust-building, slow steps, and waiting for opportunities to arise. I wish I could see my way to viewing ALA or ACRL committee work in the same light, but I just can't.
Anyone who has read this blog for more than a couple of years probably knows about my aversion for labels (transliteracy, Library 2.0, etc.). So Brian Matthews' post about DIY vs. Startup thinking criticizing the session and the In the Library With the Lead Pipe blog post on DIY really rubbed me the wrong way. It was especially frustrating to see how much Brian misrepresented (at least in my opinion) both the session and the notions of DIY that came out of the session. Had I not been at the session, I would have thought, from Brian's post, that the session was a bunch of librarians who think they have all the answers, care more about their own ego than their users, and are not willing to work within their libraries to come up with concrete solutions whining about how much their libraries suck and should change or go away. That was not at all the tenor of the conversation from my perspective and I honestly think that what people were describing as DIY, sounded a lot like Brian's "start-up thinking." Brian can use terms like destruction vs. disruption to try and make them seem different, but if you actually look at what creative destruction is, it sounds a whole heck of a lot like the result of disruptive innovation in most cases (Clayton Christensen, who coined the term disruptive innovation talks about it in this video). Again, it's semantics. Most of the people at the presentation were talking about finding space to make innovative projects happen within traditional libraries. Sounds a whole lot like the challenge of disruptive innovation to me, where it's difficult to find space for creating innovative new services (or markets) when there is a focus on the core functions (or markets) of the business.
There were people at the DIY session who were talking about destruction or rebellion, but it wasn't the totality or even the majority of the conversation (I can only think of two people in the session who really used that sort of rhetoric, but my memory is by no means photographic). I think most people were looking to find creative ways to do innovative things within traditional hierarchies. Brian might be able to find fault in the DIY blog post, but not so much in the conversations that took place in that ACRL conference session.
I must have been in a different session than Brian, because I didn't get that "damn the man" message from the ACRL session. I heard people talking about the challenges some of them face in doing innovative things and working outside of traditional hierarchies, but it didn't seem to take on a "it's all our bosses' fault" tone in my opinion. I think it pushed most of us to think about what it is about the structures in our institutions that keep us from doing things and what can we do about it. I think that people like to believe ULs and AULs have the power to unilaterally change culture, but it's not true. They can work towards an ideal culture, but culture is all of us, and we all have to buy into a different vision. When I look at the promotion and tenure process at my institution, an AUL or even a UL can argue that DIY-esque projects that benefit the profession or our patrons are as valuable, if not more, than publishing peer-reviewed articles, but promotion and tenure is a faculty-driven process and thus no one individual can change the norms of their institution. AULs and ULs can lead by example and work towards changing norms — by saying yes to DIY-esque ideas and valuing that sort of work — but I personally believe that they have less power, in terms of changing culture, than one might want to believe.
Brian also criticized the DIYers (not sure who they are, maybe everyone at the session who spoke up?) for not having a clear vision for what a library that encouraged this kind of work looked like. But some people did articulate the things that need to change to encourage DIY, including valuing that sort of work in tenure and/or promotion. I really liked that one person mentioned the notion of giving librarians a portion of their time to work on DIY-esque projects. I have been advocating this idea in conference talks for the past five years at least. Google gives their staff 20% of their time to work on pet projects that could benefit Google. This means that people don't have to ask permission to try and build an application that does x, so long as they are using their 20% time for it. It allows the freedom to create innovation within an organization structured around specific goals. When Google actually looked at the impact of that 20% time, they found that 50% of their products (like Gmail!) were created during that 20% time. I would argue that libraries would see a similar ROI. This is something that AULs and ULs absolutely have control over and I honestly believe that it's an ideal way to make space for disruptive innovation without actually giving up the core functions and goals of the library/institution.
I guess what bothered me most was the fact that Brian seems to be creating a false dichotomy that simply doesn't exist from my perspective. It's an amazing stretch for him to say "DIYers talked a lot about," in a session where the audience was doing most of the talking and there certainly was nothing that looked at all like a movement or even agreement on what DIY means. So for him to characterize the people in the session as being all about "me" and not about "the user" is offensive. The conversation in the session was largely about us as librarians and how we can make innovative things happen within our organizations. It was introspective. It wasn't about the content of those innovative things. So for Brian to make it sound like the people in that room weren't "optimistic", "committed to pushing the boundaries", or making "changes from within the system" seems like a major mischaracterization. One of the first things someone said as a way of defining DIY was that it's about begging for forgiveness rather than asking for permission. If that isn't a strategy for pushing boundaries and making things happen, I don't know what is.
There were things I had issues with in the rhetoric of the DIY session and the blog post from Lead Pipe. The notion that there is a "traditional library" and that we need to move away from that is a fallacy. Does every generation think they invented change? Libraries have been changing and adapting and becoming what their communities need for at least the past century (I didn't take a history of libraries class in library school, so I won't try to go further back). We have new challenges now and are in a very different information ecosystem, but most libraries are changing (and have been for some time) to meet the changing needs of their communities. I'm not moved in any way by the whole "libraries are doomed!" rhetoric and I always wonder why anyone who really believes that about our profession went to library school in the first place. I don't always agree with Wayne Bivens-Tatum, but on the notion that change isn't new, we definitely see eye-to-eye.
I also think that one problem with DIY, which I have experienced myself, is the fact that it's often unsustainable unless it becomes part of an organization or gets stable funding. Then again, doesn't that sound just like a startup? How many online tools have you used that disappeared when their creators realized they were not going to be bought by Google? The percentage of DIY projects that are self-sustaining without funding or organizational support is quite small. The longer I'm in the profession, the more my focus has gone toward sustainability, because I just don't think it's ethical to create something people will depend on that you have no plan for sustaining.
What I'd be interested in hearing from Brian is how he, as a manager, actually creates a startup culture. As a manager, I'd love to create that sort of environment in my unit, but I can't see what startup management looks like in a library context. Brian talks a lot about changes in thinking, but how does he encourage that and how does he give his employees the space and (more importantly) the time to think that way? What is he doing differently? It's been my experience that you can hire awesomely innovative people, but that's not enough if you aren't giving them time and opportunities and helping to overcome barriers to their success. A good manager helps their people be successful within their unique institutional culture. It's very easy to talk about what libraries should be doing or what we could learn from other industries, but really, Brian, what do you do as a manger to create this culture? Or even what does a startup manager look like in a library? Brian could have spoken up at any time during the session and talked about that, because, really, that's the constructive direction the conversation needed to go when people started talking about institutional barriers.
I honestly hope that the In the Library with the Lead Pipe gang doesn't try to further define DIY as Brian suggests (I doubt they would given that they didn't even adopt a stage on the sage approach in their session). Some people who have latched onto a term and made it "theirs" have become so one-note, and spend all their time elucidating and defending "their term" to the point where it becomes more about them and the term than about making libraries better. I'd much rather see the Lead Pipe folks continuing to lead by example with their own brilliant DIY project, which is far more important in terms of inspiring others than being self-appointed keepers of the flame for DIY.
It's possible (likely?) that my reaction to Brian's post is colored by my own severe allergy to labels. I think when we get into conversations about semantics when we're really talking about quite similar concepts and goals, we've missed the boat. It shouldn't be Transliteracy vs. Information Literacy or Startup vs. DIY when the goals are so very similar. How do we work together to create a better future? What we need are suggestions for these librarians who feel stifled in their current jobs or can't find ways to make DIY or startup behavior happen. How do we harness the energy that was palpable in that session for the good of the profession and our communities?
Topics: Inspiring Stuff, Work, free the information!, librarianship, management | 10 Comments »
By Meredith Farkas | April 23, 2013
There's a great new book out on mobile technologies in libraries and I was fortunate to have been asked to contribute a chapter on mobile learning and mobile instruction in libraries. The book is called The Handheld Library: Mobile Technology and the Librarian and it was edited by the undeniably awesome Tom Peters and Lori Bell who were into mobile tech for libraries way before mobile was hot.
My chapter is called "Mobile Learning: The Teacher in Your Pocket" and is available for free via PDXScholar, our institutional repository at Portland State. It covers mobile learning in libraries and in the classroom and I'm surprisingly proud of it (given that I usually hate everything I write).
The rest of the book is fantastic as well and the author lineup reads like a who's who in library technologies: Robin Ashford, Lisa Carlucci Thomas, Chad Mairn, Chad Haefele, Lili Luo, Sue Polanka, Rebecca Miller and many more. The book includes a great mix of writing from academic, public, and health science librarians.
That I was able to post this to my digital repository as soon as the book came out is evidence that every author should advocate for themselves in negotiating contracts. The implicit message most publishers send when they give you a contract is that this is the contract, when, in so many cases, there is wiggle room or alternative options. With ABC-CLIO, I was originally given a contract that afforded me no rights to my work and afforded them the right to sell my work in whatever future products/content mashups they wanted. After stating that I would not sign a contract like that, they ended up giving me one where I still have copyright and can do what I want with the work outside of the book project. It's always worth remembering that you're contributing the most important part of the equation: the content. You could publish your content without them, but they are dead in the water without content. Don't ever settle for less than you feel you deserve.
Topics: free the information!, instruction, libraries, open access, our digital future, tech trends, writing | 4 Comments »
By Meredith Farkas | April 21, 2013
My critique of the Value of Academic Libraries initiative has just been published in OLA Quarterly (it's the first article in the PDF). I wrote it on the fly after a desperate request for content from the Oregon Library Association President, so it's not my most thoughtful work, but I'm pretty happy with how it came out.
At ACRL, I went to a panel presentation on library value that included representatives from the University of Minnesota and the University of Huddersfield, whom I'd cited in my article. I was heartened to learn that they both are now using the data they collected to make improvements and was particularly interested in how the University of Huddersfield was targeting instructional efforts based on their data. I fervently hope that they will publish about this, because, in looking at the literature to date, there really isn't evidence of using value-focused data for improvement. When people are putting the pieces together, they need to see the full picture of what library value research can achieve, and the most important (to me) piece of it is currently missing from the literature and the Value of Academic Libraries blog. I understand why the scholarly literature would lag behind, but the blog certainly doesn't have to.
Topics: assessment, instruction, librarianship, libraries, writing | No Comments »
By Meredith Farkas | March 25, 2013
I was surprised when I read a couple of weeks ago that the University of Virginia was taking faculty status away from its librarians. Even more surprising was the fact that it was at the behest of the University Librarian (it seems like these challenges come, more often, from outside of the library). It appears from reports that many of those in the library with faculty status are up in arms about it. The decision library administration made at UVa was a big one; to create a system where people who've been there for years have faculty status and new hires do not could create all sorts of friction and issues for the next couple of decades. I try to imagine this at my own institution. One librarian will be able to sit on faculty senate committees and another (perhaps in a more key position) will not. As a result, those with faculty status will be more keyed into the institution than their counterparts. I'm sure this was considered and, somehow, the decision was made that this was still in the best interests of the institution. Wowza.
I'll preface this piece by saying that I don't know anything about the culture of the library at the University of Virginia. I don't know if the culture there is so broken that this seemed like the only option to fix it. I don't know if many more in the library are for this change than against it. I believe that the library faculty at UVa did not have tenure, which will make the change slightly less jarring than it otherwise could have been.
I personally am not a huge believer in tenure for librarians although I am on the tenure track and have seen the benefits of my position. But, I'd also say that I'm not a big believer in tenure at all. While I'm a huge advocate for academic freedom (obviously, being the pain-in-the-ass contrarian I am), I don't think a system that only protects that for a minority of faculty (what about contingent faculty???) is a solid system. I think union-representation and union contracts could be key for the protection of academic freedom in the academy for all. That being said, I do think it's helpful for librarians to be faculty, if only so that they can serve on faculty senate and faculty committees. We are partners in supporting student success and need to have a seat at the table so that we can better understand student and faculty needs and the direction in which the institution is going. Then again, I'd probably say the same of many student affairs positions. Whether we need faculty status or simply a seat at the table is debatable.
University Librarian Karin Wittenborg argues that getting rid of faculty status "is an important step to take to recognize the work all library staff does." I don't know that getting rid of faculty status will achieve that. Academia is stratified. You have tenure-track faculty, full-time faculty who are not tenure-track, adjuncts, clinical faculty, academic professionals, and staff all contributing to the success of students at the institution, but not being treated as equally important. Getting rid of tenure or faculty status for librarians or for all teaching faculty will not change this. Even when I was a social worker, there was a definite caste system. The psychotherapists were "more important" than the case workers, since they focused on the deeper, less mundane problems. At libraries without faculty status, you still have the professional vs. paraprofessional issue or the MLS vs. non-MLS issue. Valuing the work of all library workers is a cultural issue that will not be fixed simply by removing faculty status. In fact, I see much more value placed on our non-faculty counterparts at my current tenure-track job than in my previous non-tenure-track one. It has everything to do with organizational culture.
I've seen first-hand that the way librarians are seen by faculty is more of a cultural issue than one mitigated by librarian status. At my previous institution, we had nominal faculty status. We had access to faculty development funds but were called staff with faculty rank (makes a lot of sense, right?). I built many strong relationships with the faculty in my liaison areas. While my Director tried to make us true faculty in the Senate and Assembly, and largely succeeded around the time I was leaving, any changes would not have changed the way we were seen by faculty. I didn't find it to be any barrier as the Head of Instruction or a liaison and actually had a far easier time building information literacy into curricula there than I have at Portland State (which has nothing to do with faculty-ness and everything to do with the culture at the individual institutions).
But I looked forward to seeing what collaboration would look like as a true tenure-track faculty member. I do feel much more like a partner here in some ways and I love working with the teaching faculty at Portland State. I serve on faculty senate committees here and don't feel like I'm seen as being "less than" other faculty. However, just like when we were essentially staff at my last institution, there are faculty who we teach for who see us as equal partners (and thus are open to true collaboration) and then there are faculty who see us as someone to teach what they want us to in their classes without any conversation or collaboration. In fact, I found it much easier to do interesting things like flipping the classroom (though this was before it had a trendy name) at Norwich than I have at PSU, though that might just be because I haven't been here as long.
In my view, the best thing to come from our faculty status is the fact that we are much more plugged into what is happening in the University and can thus better align library priorities to the direction in which the institution is going. If we could not serve on things like the Curriculum Committee, the Educational Policy Committee, the University Studies Council, the Budget Committee, and the Faculty Senate itself, we might not be as plugged in. We also would not be able to advocate as well for the needs of the library and how it can support initiatives as things are being planned without being on these committees. Do you need to be faculty to be plugged into the University? No. But it does make it easier.
The contention made in this article, that very few libraries have faculty status, is false and I'm surprised that Wittenborg would have said that. In the survey on libraries building a culture of assessment (for which we got a 41% response rate), we found that 37% of the responding academic libraries had tenure-track faculty status, 29% had faculty status without tenure, and 35% have no faculty status. When you limit it just to PhD/Research institutions, 43% have tenure-track faculty status, 23% have faculty status without tenure, and 34% have no faculty status. That makes faculty status seem much less like the exception Wittenborg made it out to be.
Also in the survey that I'll be presenting the results of at ACRL, I learned something very surprising about the impact of faculty status on libraries' likelihood of having a culture of assessment and their likelihood of being involved in a campus-wide assessment initiative. Given that we got results from 41% of all academic libraries in the U.S., I feel pretty confident that our results are representative of the population. Want to know what we learned? Come to our presentation at ACRL (Friday at 8:30 in Wabash 2-3 at the ICC). Not going to ACRL? We'll be publishing our results as well.
I agree with Karin Wittenborg 100% that all library workers should be valued, regardless of their title or designation. If that was her goal in taking this action, it's a noble one. I question whether removing faculty status from librarians will achieve that, since the stratification issue is usually cultural and not just a faculty vs. non-faculty one. If I were at UVa, would worry about the rift this act would create for decades until all those with grandfathered-in faculty status retire. However, I don't buy the library faculty assembly assumption that librarians will not be as professionally engaged if they're not faculty. Part of being a good librarian (not just good faculty) is being engaged in our profession, aware of emerging trends in our areas, learning from the successes and failures of other libraries, and sharing our own successes and failures. If your librarians aren't engaged (and there are many different ways to do this, not just publishing peer-reviewed articles, attending ACRL, and serving on ALA committees), they should be fired. That should be part of the job of everyone working in a library, not just faculty. And it also should be supported for everyone in a library.
In the end, I don't think our being faculty or not being faculty has any bearing on whether faculty and students value us. It's what we do that matters. Being a fantastic liaison. Meeting emerging faculty and student needs. Making faculty members' lives easier (whether it's helping them with the data management part of a grant app, helping with a lit review, helping them develop great research assignments, etc.). Supporting students at their points of need. These are the things that will make faculty and students value us. In general, I think libraries should be much less focused internally and much more focused externally than they currently are.
Those of you without faculty status: are you able to serve on key committees with faculty? Do you feel plugged into what the University is doing? Do you feel like the library's position suffers on-campus as a result of your not having faculty status?
Topics: librarianship, libraries | 4 Comments »
By Meredith Farkas | March 12, 2013
As I've mentioned before, Lisa Hinchliffe and I presented on and authored a paper for the Library Assessment Conference in October. The spoke about applying the High Performance Programming Model of organizational transformation to building a culture of instructional assessment in libraries (and then applied that to our own libraries!). One of the major characteristics of a high performing organization is that everyone is very clear on what the organization is working toward. There's a shared vision. If asked what their organization's vision is, each staff person's answer will be strikingly similar. As most of us know, this is rarely the case in most organizations.
If you want to read more about the model, it's aptly described here: Nelson and Burns "High-Performance Programming: A Framework for Transforming Organizations" in Transforming Work: A Collection of Organizational Transformation Readings, Alexandria: Miles River Press, 1984.
Clearly Qualtrics is reading from the same playbook. As I'm becoming a Qualtrics ninja with the survey I'm conducting now, when I saw a New York Times article on the company pop up in Google Reader, I was eager to read it. It was an interview with Qualtrics co-founder Ryan Smith who talked not only about the company, but about how he's built a transparent culture there. Given how awesome their software is, his methods are worth listening to:
We've been extremely transparent, but not so that we can be cool. And it's not about an open environment, because that's not what makes a company transparent. It's more around the fact that everyone needs to know where we are going and how we are going to get there… That's one obstacle a lot of companies fall into. I believe most companies fail because they're not focused — they either get focused on other things in the market that aren't important, so they're thrashing around without a clear objective, or they're focused internally on things like politics and bureaucracy. It's not that these companies aren't smart companies or lack good businesses. It's just that there's a lot of noise.
What I found interesting was how he achieved this. They built a system internally to track goals and objectives, which isn't particularly innovative. Lots of libraries have strategic plans and have faculty/staff do annual goal setting based on that plan (though Qualtrics does this goal-setting quarterly, which seems about right given the pace of technological change these days). What I found interesting was second system they built:
We have another system that sends everyone an e-mail on Monday that says: "What are you going to get done this week? And what did you get done last week that you said you were going to do?" Then that rolls up into one e-mail that the entire organization gets. So if someone's got a question, they can look at that for an explanation. We share other information, too — every time we have a meeting, we release meeting notes to the organization. When we have a board meeting, we write a letter about it afterward and send it to the organization.
First, this sounded really big brother to me, but now I actually like the spirit of it. No matter what the size, it's easy to not know what your colleagues are working on. Especially when you're working on something big and all-consuming, it's easy to get into a head-down state where your head is 99% on your work and 1% (at best) on communication. Knowing what people are working on will help people to collaborate, to cross-pollinate across these ideas. People who have information on something a colleague is working on can help them out. It also forces people to question whether the things they are doing correspond to those quarterly (or annual) goals. In libraries where librarians are faculty, but probably in most libraries, a lot of what librarians do is of their own choice. A liaison knows they have to serve x departments, but how they serve x departments is largely up to them. And that's a good thing. But knowing what other liaisons at the library are doing can inspire their colleagues to try new things with their departments and help their colleagues learn from their mistakes. Of course, all of this requires a truly transparent and risk-tolerant culture where people feel comfortable daring boldly and failing. I also think the idea of having people report how well they did on their weekly goals is great, so long as it's not used punitively. Like I said, it would only work in the right kind of culture (a high performing culture).
We do something similar at my work. A few of us in the library (mostly pre-tenure folks) are part of a research interest group that meets every two weeks. Each time, we set goals related to our research projects and at the next meeting have to tell each other how we did with them. Knowing you have to tell your colleagues that you didn't do the things you'd said you would (even when the stakes are that low) is a nice motivator to get things done. It's also just really interesting to know what my colleagues are working on and to talk about my projects (which I am feeling very head-down on other than that hour every 2 weeks).
How do you keep up with what your colleagues are doing? How does your library track goals and their progress? What methods does your library use to be transparent about what's going on so everyone is marching towards the same vision?
Topics: Work, free the information!, knowledge management, libraries, management | 2 Comments »
By Meredith Farkas | March 7, 2013
This has been a crazy year, full of a lot of research and activities centered around assessment. From my participation in RAILS last Spring, to my Assessment LibGuide, to my presentation at LOEX of the West, to my paper (forthcoming) and presentation (with Lisa Hinchliffe) at the Library Assessment Conference, to my just-published article in Reference Services Review, to to my ambitious plans to assess Freshman portfolios this summer, and my regular assessment practice as an instructor I feel like I've been living, eating and breathing assessment. My views on the topic are definitely shifting and changing as I read, research and experience. One of the topics I have definitely changed my mind about over time is the Value of Academic Libraries initiative.
That I haven't heard any criticisms of the research agenda of the Value of Academic Libraries initiative other than my own either means that I'm completely alone in my concerns or that people are afraid of criticizing what they see as a a sacred cow. I'd fully intended to write a post this week about the whole ACRL Value of Academic Libraries initiative, but was asked to write about it for the next issue of OLA Quarterly, which I'll link to as soon as it comes out. The gist is that I'm concerned about the impact of value research and the value movement on assessment focused on learning. It can be difficult to sell librarians on the value of doing assessment, but when assessment becomes focused on demonstrating value, librarians will likely become that much more concerned about what negative assessment results in a class could mean for them, which will likely influence how they design their assessment(s). I am also not-at-all convinced that college/university administrators are going to buy the argument that the library is valuable because there's research that demonstrates a relationship between library use and student success/retention. I tend to believe that college/university administrators are smart enough to discern the difference between correlation and causation, but maybe that's just me. While I'd like to believe that values research can also inform practice and help libraries improve, the studies out there right now that have embraced this kind of research don't show any evidence of using the data they collected for improvement. Anyways, you'll be able to read my diatribe thoughtful article on the subject soon.
I have a new article out this month in Reference Services Review. It looks at the process building a culture of assessment through the lens of John Kotter's 8-step process for organizational change and is called "Building and Sustaining a Culture of Assessment: Best Practices for Change Leadership." You can access it in my institution's repository, PDXSCholar here. If you're a librarian trying to lead from the middle (or the bottom), this maps out a clear strategy for doing so. I've read too many articles about building a culture of assessment that seem designed for a Director (or someone who had authority), when most of the people trying to get colleagues on-board with assessment do not necessarily have positional authority (instruction coordinators, assessment coordinators, etc.). My article is full of practical advice for building culture change from the bottom up.
Right now, I'm working on a major study with Lisa Hinchliffe of UIUC and Amy Harris Houk of UNC-Greensboro. We're surveying academic library instruction program leaders to determine what factors help facilitate the creation of a culture of assessment and what factors hinder a library in moving towards a culture of assessment. It's the first study of its kind to actually be done in any sort of systematic way with a truly representative sample (our response rate is insane!) and the preliminary results look to be very important for the profession. When I was working on the literature review for my Reference Services Review article, I noticed that the vast majority of studies I was reading (from higher ed and libraries) were case studies and anecdote. The few research studies I found suffered from having a too-small sample size, an unrepresentative sample or (in most cases) both. It seemed about time that someone put the theories librarians and educators have had about what it takes to create a culture of assessment to the test. We'll be sharing our early results at the ACRL Conference and will be publishing our more-comprehensive analysis later.
I'm also doing a qualitative research right now. Anyone who worked with me at Norwich knows that since hearing librarians from the University of Rochester talk about library ethnography in 2006, I have been dying to do that kind of research in my own library. It frustrates me how many decisions we make in libraries based on our own preferences or what we think we know about our patrons. If there's anything I've learned from doing assessment and usability testing, it's that librarians are frequently wrong about their patrons and how they use resources, spaces, etc. I got a grant with two terrific colleagues at PSU (Emily Ford and Molly Blalock-Koral) last Spring to do an ethnographic study to develop a better understanding of the information needs, behavior and challenges of returning students (which we defined as students with a gap of at least four years in their formal education). We've been collecting data this term and last and it has been so fun! I've learned a ton about students at PSU and I'm especially excited that most of the people we're working with actually aren't big library users (some don't use it at all). The biggest challenge has been taking off my librarian hat and putting on my observer hat. It's hard not to intervene when you know you could help them search more effectively!
I geek out on assessment because I'm so curious about our users and what they think/want/do. I truly believe that better knowing our users will bring us closer to meeting their needs. I only wish I had more time to do this kind of work. Librarians who get to do user research as a regular part of their job are insanely lucky.
Topics: MPOW, assessment, instruction, librarianship | 4 Comments »
By Meredith Farkas | January 16, 2013
Lots of people have been writing about Ask Miss Julie's post Ego, thy name is librarianship. Julie is a talented and humorous writer and a hard-working and innovative children's librarian. She feels like she and many of her friends and colleagues who blog and are doing amazing and useful things for their patrons and wonder why people aren't beating down their doors to offer them speaking gigs when they are for people talking about Pinterest, augmented reality and makerspaces. In the midst of a post that was starting to sound like sour grapes (but wasn't), Julie makes some really interesting points about the nature of fame and attention in our profession. She articulates something I've become increasingly uncomfortable with over the past few years; so much so that I gave up a promising speaking and writing side-job as a social media expert to focus on attending and speaking at conferences that were more aligned with my job as an instruction head.
On the one hand, I think Julie tars way too many people with the same brush. There are a lot of people who focus on emerging technologies and trendy topics who are providing an amazing service to others by sharing what they know. There are plenty "where the rubber meets the road" speakers out there whose road happens to be technology. There are also lots of people who focus on ideas that provoke and make people think in new ways that spur action.
On the other hand, she's right about quite a lot. I, too, get tired of the focus on certain hot trendy topics that end up being discussed at every conference for a year or two and then seem to disappear into the ether. Some of these topics are valuable and influence practice in meaningful ways. Some seem to serve no useful purpose other than to push librarians way too far out in front of their patrons or to make librarians feel like their libraries are "so five minutes ago." Regardless of their worth, they serve to distract from many other innovative or just plain useful things people are doing that don't happen to be "hot topics." I'm researching, writing and speaking much more now about assessment (and not the hot "Value of Academic Libraries" type of assessment), which is about 1,000,000 times less sexy than programming for little kids. Luckily there are conferences for this kind of stuff, though at many of them, I feel totally out of my depth (this coming from someone who has keynoted international conferences). I think it is more difficult for children's librarians, simply because there aren't a bunch of conferences made just for the discussion of youth services.
I also see that gender imbalance Julie mentioned, along with the lionization of hipsters, "thought leaders", tech evangelists, and party-animals who offer very little in their talks that could be put to practical use in libraries. At first I was prepared to argue with her assertion that those style-over-substance folks were all male until I realized that I couldn't think of a single female librarian who truly fits that description. I don't feel like men necessarily have more opportunities to become famous rock-star librarians (and yes, that term turns my stomach). There are more men involved in library technologies than women and, at this point, technologies are hot topics at a lot of conferences. But I do think it's more acceptable and expected in our society for men to be thought-leaders, impressarios, evangelists and the like (how many female cult leaders have you heard of?). I think a woman who acted like that in our profession would be tarred and feathered and marked as a phony. It's a double-standard; like the guy who sleeps around and is a player and the woman who acts the same way and is a slut. This gender stuff is pervasive and insidious.
One good way to stop conferences from being all about trendy people and trendy topics is to get on conference planning committees. It's great to see smart, savvy people like Andromeda planning major conferences, because it means we're so much more likely to see thought-provoking and useful keynotes and presentations.
Julie writes about how she feels she would have to compromise who she is and/or focus on the wrong things to become a big name in the profession. I don't believe that's true. Julie, I'm not going to give you and your compatriots advice on how to become a big name in the profession (which clearly is not what you're looking for). That's way too ego-driven and I'd still like to believe that ego-driven efforts will not lead to lasting success (yes, I live in a dream world, but I like it here). I'm going to tell you how to change things to benefit more than just yourself. You and your children's librarians don't feel like there's a forum for you to give presentations, share your ideas, and get the recognition you deserve? Make one! Create an online conference or a conference in your local area. Create an awesome youth services unconference at ALA, ILA, etc. Subvert the dominant paradigm. It's possible. I've done it. When I was frustrated by the lack of affordable learning experiences about social media (in the days before free webinars and Learning 2.0) I created Five Weeks to a Social Library. It was a hell of a lot of work, but it was rewarding. I'll tell you, it's things like that, which did not bring fame or fortune, that I am most proud of. And honestly, in the long run, being proud of what you've accomplished is a lot more meaningful than fame. Also, subversion is just really fun.

But maybe I'm weird. I never really consciously wanted fame or keynote gigs or any of that (not that I'm complaining; I feel ridiculously lucky for the opportunities I've received). I created this blog back in 2004 because I was lonely. I had done my degree program online, was about to graduate, was in the midst of a soul-crushing job search, and I needed to find a like-minded professional community to keep me sane. I was thrilled to have a circle of blogger friends online and never really wanted for more. And from there, every good thing that happened to me came from following my heart. I created a wiki for the 2005 ALA Conference since I lived in Chicago and thought crowd-sourced info about the city might be useful for others. That made the readership of my blog explode, which led 6 months later to an offer to write a book. Creating a similar wiki for the Computers in Libraries Conference led to my first speaking gig (which scared the life out of me). I know I was lucky, but I do believe that doing good work, following your heart, and focusing on helping others in the profession will lead to good things.
Finally, let me just say that this fame thing, fame in the library profession, is really trivial. I've had people call me a rock star librarian (again, gagging) and yet the vast majority of librarians have no idea who I am. I was big at certain techie conferences and a nobody at the Library Assessment Conference. It's a very small portion of our profession that really follows all the library blogs and the memes and the FriendFeed or Twitter discussions. It only feels bigger because those are the people you associate with. I was put in my place recently by one of my research partners on a project I'm PI'ing who suggested that maybe she should send out the recruitment email for our survey since library directors will know who she is (she's a former ACRL President, so she's totally right). But most importantly, all that stuff doesn't make a difference to the students and faculty I serve. If you think recognition from your profession and fame is important, you've got your priorities all wrong. A faculty member who says he loves the tutorial I made means a hell of a lot more than the librarian who thinks I rock because of my blog. It means I'm effective at my job, which is why I became a librarian.
Being a rock star librarian reminds me of that commercial from Intel a few years back with the co-inventor of the USB. Do you really aspire to this?
Topics: librarianship, speaking, tech trends | 11 Comments »
By Meredith Farkas | January 3, 2013
There are things on the Internet about me that I regret. Things that embarras me. Things that make me cringe. However, it's nothing that I didn't do to myself. I own it. I feel like, for the most part, I am responsible for my online persona. I created the "me" that people see online (which, make no mistake, is not the "me" the people around me in real life know). I don't know that everyone can say the same, and I really wonder about the generation of kids we're raising, some of whose every move seems to be chronicled on blogs, Facebook and in other social media. I don't mean the innocent sharing of pictures and cute anecdotes about your kids. I mean sharing things that may one day embarras or harm them. Sometimes it's narcissism. But I think more often than not it's simply not thinking about the fact that your child will one day be an adult, and that what you write on the Web has a permanence that talking with a friend doesn't.
This post on the New York Times Motherlode blog about parents sharing sensitive information about their children online really touched a chord with me. I had a similar thought to Jillian Keenan when I read the "I am Adam Lanza's Mother" article that went viral in the aftermath of the shootings in Connecticut. Sure, Liza Long used a different name for her child, but she wrote it under her own name, which doesn't make it all that difficult to connect the dots. I'm a big believer that kids can overcome their childhoods. So what if he does overcome it all? What if he's not the next Adam Lanza? He's now been branded with a scarlet C for crazy (isn't that what the NRA wants to do now to the mentally ill?) in an agonizingly public way. As an adult, someone may put two and two together and realize that the person they're dating, the person they're considering hiring, or their roommate was once so troubled that his mother thought he could end up a mass murderer. I agree with Liza Long that we need to talk about mental illness and treatment for the mentally ill in this country. I think she could have done that without using her own name and thus connecting this to her son.
Think of yourself as a young person. Think of the bad, stupid, dangerous, and embarrassing things you did. Imagine that all of those things were Google-able because your mother or your friend decided to blog about their own life, in which you just happened to play a role. I agree with Jillian Keenan that unless we committed some horrible crime, we have a right to leave our childhood stupidities and teenage hormone-filled hysterics behind us. I have a lot of friends who have overcome some pretty bad childhoods to become pretty great people. They shouldn't be marked for life by their childhood because someone else decides to share it online.
I remember once reading a funny blog post a friend had written about her toddler son playing with his penis. While it was an adorable story about a toddler, is it a story that boy, one day an adult, is going to want his friends to see? Is he going to want a potential employer to find it when she searches for his name? Sure, not harmful, but certainly embarrassing for the next Supreme Court Justice nominee or Academy Award winner. There have been many times when my son has said or done something absolutely hilarious that I haven't wanted to share with the entire world. I often ask myself, if I'd done this as a child, is it something I'd want people to know about me now? If the answer is no, I don't share.
Back in the day, these were anecdotes we only shared with friends and family in person and on the phone. They were fleeting and not permanent records in cyberspace. We could complain about bosses and spouses and, so long as you could trust those you were telling, no one was any the wiser. But now, when spaces like FriendFeed, Facebook and Twitter are essentially the new third places — the spaces where we can let our hair down and connect with people we care about — it seems only natural to share things similarly to how we did in physical third places. But it's not the same. Not nearly. In spite of the fact that I totally side with Jenica Rogers on the whole librarians vs. American Chemical Society thing, I do think that calling someone a bitch on FriendFeed is putting something in writing (doesn't make her arguments against ACS any less credible though). Because even when you create a private feed, if you have hundreds of "friends" you're not just talking to a few trusted pals. I count among my Facebook friends people I love dearly, people I was friends with 20 years ago, people I've met once or twice, and people who I don't know who happen to be librarians. Unless I go on a rampage and delete hundreds of Facebook friends (or create different classes of friends — both of which seem overly time-consuming), I will never trust that what I write there is "just between friends."
People my age were the last that got to create a digital footprint free of their parents' insights and (and, lucky for us, also their own adolescent sturm und drang). I don't want to get in the way of my son having that opportunity. Sure, there may be some cute family pics of him online and if you're my Facebook friend, you'll probably hear some endearing stories, but I hope that he can create his own online persona. Messy, flawed and probably with plenty of things that he regrets; but they'll be his mistakes to make. I think this next generation deserves that.
Topics: blogging, social software | 10 Comments »
By Meredith Farkas | December 18, 2012
A little while back, I wrote a post about the role of narratives in our lives. The stories we tell about our lives that inform the way we see ourselves and the world around us. Those stories impact everything. Including our willingness to persist when challenged in an academic environment. And in a time where retention initiatives exist on just about every college campus, looking at ways to get students to persist in their studies is critical.
Lots of universities look at factors they can easily measure. Grades. Financial aid load. Visits to academic advising. But I believe that self-efficacy plays a huge psychological role in retention. Self-efficacy, that sense that one can succeed at their task. Believing in oneself. I find it surprising that in searching the literature on the role of self-efficacy in retention, it seems to be a topic that has only recently started to be explored. And in studies, researchers have found that self-efficacy has a significant impact on persistence and retention. Students with high self-efficacy are more likely to be retained. Students with low self-efficacy are not.
Context, one's history, plays a huge role in self-efficacy. One study I read found that first-generation college students tended to have lower levels of academic self-efficacy than those with parents who went to college. Having been a social worker, it makes perfect sense to me. I don't think too many of us realize how much the way we grew up figures into whether and how we believe in ourselves. I had two college-educated parents. Not completing college was not even something I ever thought was an option. But as a child and family therapist, I saw many bright young people whose vision of what they could become was limited by the horrible circumstances in which they were growing up. I remember one client of mine in particular and every time I think of him I always cry.
He was 12 when I met him and he was having major trouble in school. He was very angry and that anger was spilling out into his interactions with everyone from his classmates to his teachers. He was put in a class for emotionally disturbed children, which was a shame because he was learning next to nothing in it. He was a smart-ass, but he was also smart. Extremely smart. We had most of our therapy sessions at his school, and I'd often buy him books or take him over to the school library to get books. He was a voracious reader, but reading and academic achievement weren't encouraged at home. He was living in low-income housing in a high-crime area. He was the victim of physical abuse. His mom only paid attention to him when he misbehaved. And all of that conspired to limit his sense of self-efficacy. Constrained what he thought he was capable of. Some people overcome horrible childhoods to achieve great things, but many don't. I remember thinking at the time, if I could adopt this boy, he would have a very different future. And that thought broke my heart. It still does.
There's not a lot we can do about what our students come in with, but there are things we can do to help them be successful once they get here. I have always been an advocate for a strong library role in first-year instruction because I think it's a critical time for students to build self-efficacy and thus be retained. I don't believe that one-shot information literacy sessions work well with a population that is already convinced they are expert researchers, but I do believe that being present and being a support to first-year students is critical. And I also believe that we can play an important role in helping instructors design research assignments that build self-efficacy rather than tear it down.
Imagine you're a college Freshman. Your experience with research papers is minimal and mostly consists of finding books in your high school library and summarizing what you've read. Suddenly, in your third week of college classes ever, you are asked to do a major research project where you have to find five peer-reviewed sources. Your professor explains what peer-reviewed means, but not how or where to find sources. You have to not only find five peer-reviewed articles, but read them, understand them, and synthesize them into a paper with a cogent argument. Do you come out of this experience feeling –
A. Frustrated, but realize that your professor's gave you a crappy assignment
B. Frustrated, but grateful for the kick in the pants by your professor because you're learning so much
C. Proud of yourself for completing it at all
D. Frustrated and wondering if you're really cut out for this
Probably different people will conclude different things from this assignment, but for those who already have a low sense of self-efficacy, this crappy experience just confirms their fears that maybe they're not ready for college.
Clearly, instructors can tear someone down. But they can also build a student up. And this is where I think teachers can learn a lot from video game design. In video games, you don't go up against the big boss bad guy right off the bat. You do things that give you practice; that build your confidence. You develop skills and a sense of self-efficacy that then help you persist when the game gets tough and your character dies 20 times in the same place. If you played a game where you got that kind of a smackdown from the start, you'd quit. Game designers know how to scaffold skill acquisition in a game through tasks that increase in difficulty so you'll keep playing.
Imagine you're that same college Freshman who is essentially green when it comes to college-level research. Imagine that your instructor teaches the research process step-by-step, giving you small assignments along the way that allow you to practice each step in the process. You learn how to brainstorm keywords, search effectively in a library database, evaluate sources, etc. and with each small assignment, you move towards a full research paper. Your final assignment in the class is to write that research paper (let's also assume that writing skills are similarly taught in a scaffolded way). By that point, you've developed the skills necessary to complete the task successfully. Your instructor set you up to succeed. She built your skills and sense of self-efficacy through scaffolded instruction and small assignments leading toward a research paper. This may lead to a positive feedback loop; building student self-efficacy through information literacy instruction may result in greater student interest in developing information literacy skills. One study showed that students with higher self-efficacy were more likely to be interested in learning about library resources.
I have seen way too many first-year assignments that set students up to fail and I believe that the library can and should play a role in supporting faculty in designing assignments that teach and assess research skills, and increase student self-efficacy. I don't think most instructors are intentionally trying to torture first-year students. I think in many cases they are used to working with upper-division students or graduate students who can handle a different sort of assignment. Teaching first-year students is an art. That's why so many people don't want to do it.
I'm going to start offering faculty workshops on research assignment design in Winter term. I had the opportunity to do this over the summer with some of the faculty in my liaison areas who were taking their classes online and the conversations and collaborations that came from the workshop were amazing. It's great to support student information literacy at the course design level, because it's likely to have more impact than any one-shot could.
I've come to believe that our success in creating information literate students will not come from our teaching alone, though our work as teachers is valuable. It will come from influencing faculty teaching and assignment design. It will come from injecting information literacy into courses at a molecular level so that we can help students become not only information literate, but confident in their own research skills. It's no an easy fix and it requires a heck of a lot more collaboration and trust between librarians and faculty than it takes to get into a class for a one-shot. But it's so very worth the effort.
Topics: assessment, instruction, librarianship, libraries | 5 Comments »
By Meredith Farkas | November 29, 2012
Years ago, I visited the libraries at University of Illinois at Urbana Champaign. After lots of conversations, the one word that stuck with me was entrepreneurial. The library faculty there were a truly entrepreneurial bunch, creatively finding opportunities to improve services and raise the profile of the library through collaboration, experimentation, partnerships, grants, etc. When you look at all of the cool things the UIUC libraries do, it's not just the significant budget they have; it's also the culture. The mindset.
I don't think being entrepreneurial is just about getting or making money. It's about finding ways to do more of the things you want to do than you could if you just relied on your own internal resources. It's about partnering. Seeking funding. Seeking mutually-beneficial opportunities with other people and groups. Looking beyond what has been done in the past and toward whole new ways of doing things. It's about creativity and chutzpah in equal measure.
I don't know if it's something about being tenure-track faculty, but now, at Portland State, I really understand what it is to be entrepreneurial. It's not that we weren't amazingly creative and inventive at Norwich. We found so many ways to do things for free that other libraries spent a fortune to do. We made a lot happen with a very small staff. But we were very much about making it work using our own resources. We often didn't look outside of the library (to external funders or units on campus) for ways to make things happen (and part of me wonders if that's not a product of the self-sufficient Vermonter culture). Here at PSU, the librarians are all about partnerships. I was blown away when I got here by how strong the liaison program is. Our liaisons are deeply involved with the majority of departments. They know their faculty well and they know the curriculum. They've taken the time to really build strong relationships with the faculty in their disciplines. And the proof is in the pudding. We are teaching not only in the lower levels, but in many key upper-level undergraduate classes as well as graduate-level classes. And so many of my colleagues have partnered or are working towards partnering with their departments in creative ways: to do collaborative research on how to best support their students, to team teach a credit class, to collaboratively fund an online collection, to embed themselves in a class online, to create a flipped classroom model for library instruction, etc. I'm constantly inspired by the creative things I see my colleagues doing around me.
And it's not just about partnering with the traditional departments. We've built bridges to lots of other units on campus: Research and Strategic Partnerships, the academic advisers, OIT, etc. These partnerships have led to a number of mutually beneficial projects that allowed us to offer more to students and faculty than we could have otherwise. We've brought units into the building (a writing center outpost and the learning center) that allow the library to provide more support than just with research and information seeking without actually offering any of it ourselves. These are win-win projects for both sides of the partnership. My colleagues Joan Petit and Tom Bielavitz write about some of our projects in their book chapter "Innovation on a Shoe String: High Impact Space and Technology Updates in a Low-Funding Environment."
We're looking to strengthen our relationships with faculty and to increase their awareness about how we can support their teaching and research. We've partnered with the Center for Online Learning this year to be part of their Advanced Design process which gets faculty from a specific department together to design online courses from scratch using a backwards design model. In working with faculty at the point in which they're building their classes, we have the opportunity to influence research assignment design and help faculty scaffold research skills instruction in their classes. Again, a win for us because we're helping to (hopefully) improve student success and a win for faculty because they're (hopefully) getting better research products from students.
For the Winter term, I'm hoping to piggy-back off the popularity of my Zotero and Mendeley workshops and begin offering a series of workshops geared towards faculty with many of my colleagues. We'll cover topics like determining where to publish, open access, fair use, using online library resources for your class, and research assignment design. I hope that by doing this, we will continue to better position ourselves as partners in student success and build those critical faculty relationships. I believe that it's not teaching one-shots that is going to make students successful information seekers/users in school and life. It's weaving information literacy instruction into academic curricula. And that can only happen with the disciplinary faculty. It can only happen through partnerships. And what we're doing is helping to put us in a position to experiment with other models of information literacy instruction and create meaningful change.
The environment here has helped me get more into that entrepreneurial mindset. While I felt very creative in my last job, I'm much more driven now to build relationships on-campus and look for opportunities outside of the library. That's not to say I didn't have strong relationships with my departments in my last job, but frequently when I'm going for an opportunity here, I'll think to myself, "gosh, why didn't I think of doing that at my last job?" It's an exciting time here and I feel like the greatest challenge is actually choosing the right opportunities, the right partnerships, to pursue. We can't do everything.
So I wonder, is it being tenure-track faculty that helps to nurture that entrepreneurial mindset? Is it because we go through the same evaluation process and serve on the same committees as other faculty that building partnerships feels so natural? Is it faculty governance and the faculty-driven culture? Or is an entrepreneurial culture possible in any sort of library, even one that is not so flat as a traditional faculty-governed library? What do you think?
Topics: Inspiring Stuff, MPOW, free the information!, instruction, librarianship, libraries, tenure track | 9 Comments »
By Meredith Farkas | October 19, 2012
When I was a psychotherapist, I was drawn to narrative therapy and cognitive therapy in my own work with clients. Both support the idea that the way people view and interpret things can be at the root of their problems. Cognitive therapy is about challenging dysfunctional thinking. For example, someone could get an F on a test and think "I got an F because I'm a loser. I can't do anything right." Or they could think "I got an F because I didn't study for that test. Maybe if I studied next time I'd do better." Cognitive therapy helps people to think more productively about their problems. Narrative therapy is all about helping people to see how the story they tell about their life is often one-sided and then helping them to build a richer narrative that helps them to not be stuck. It's about challenging the assumptions that form the core of someone's frame of reference. With this as my background, it's no wonder I gravitated towards constructivist theories and models of teaching.
We all make meaning from events in our lives based on our views of ourselves and the world around us. When you like someone, you're more likely to view things they do through a benign lens. When you don't like someone, they could do the same exact thing as your friend and you'd be much more likely to ascribe nefarious motives to their actions. We all do this. If you feel like you're always a victim, you're more likely to take personally things that people do. "Oh, they didn't ask me to be on that committee because they don't like me." Over time, you're more likely to look for evidence that confirms your worldview than evidence that challenges it. It's so easy to get stuck in a narrative that doesn't do you any favors in your dealings with others.
One thing I struggled with at my current job was making sense of the many different stories my colleagues told me about the library. When you're new to a library, people want to get you up-to-speed. But everyone has a different story colored by their own biases and experiences. While there were certainly common elements to the stories I was hearing, no one story was the truth. You have to pick out what is factual from what is interpretation. And I've made mistakes in that area. I've trusted people's interpretations of events that then colored my own views of things. I've learned this year to listen to people's stories always while remembering that what they are telling me is their truth; not necessarily my truth. What several colleagues told me early on — to ask at least five people about anything — was just about the best advice anyone could give. And I'd suggest the same thing to anyone who is new to an institution. What you hear from someone — no matter how much you like and respect them — is just their interpretation. It's just as subject to their own biases as anyone else's. There are likely many other narratives that exist at your library and you need to find your own truth by getting a diversity of opinions and then figuring out what makes sense to you.
How do you combat getting stuck in a narrative? It isn't easy. It really requires constantly questioning what you believe to be true. Why do I think ____? Is there another way to interpret this? I've been making a concerted effort to view everything I see negatively through a positive lens. I don't always succeed, but it has helped me significantly. I feel much more positive and optimistic when I do that. Getting out of your narrative requires real reflection; something we don't always have time to do. Just like reflecting on our teaching has tremendous value, so does reflecting on our interpretations of events and people in our lives.
Lisa Hinchliffe from UIUC and I are giving a talk at the Library Assessment Conference this month about faculty culture (or facultyness as we like to say) and building a culture of assessment. Facultyness is something a lot of people bring a lot of baggage to. And Lisa and I definitely started off looking at this through very different lenses, which made writing a conference paper really interesting and enlightening. Lisa definitely sees the great things about faculty culture and faculty governance. I was much quicker to see the things about faculty governance that could hinder the creation of a culture of assessment. In scanning the literature, it's pretty clear that more people (at least of those who publish) see things through my lens than Lisa's, which is actually a shame, because that impacts the way so many others will see facultyness. So many of the things I read were about mitigating the negative impacts of facultyness on building an assessment program. In writing this paper, we explored what aspect of faculty culture can actually facilitate the creation of a culture of assessment (while still addressing those things that can be barriers). The act of researching and developing this paper actually helped shift my own view, and I now see possibilities where before I saw barriers.
What in your life could use a rethink? What narratives are holding you back or are getting you stuck in negative thinking? It's easy to get into that head space and difficult to get out, but trying to reframe the stories you tell about your life and work can change so much.
Topics: Work, librarianship | 6 Comments »
By Meredith Farkas | September 13, 2012
I have wanted to write about so many things that have come across my desktop lately, but work and getting ready for a major trip to New Zealand with my husband and a three year old have kept me from getting my thoughts out of my brain and onto the blog. Today was my last day of work before we leave and there's still so much to get done, but I'd be remiss if I didn't comment on some very recent posts about our identity as librarians and our willingness (or unwillingness) to let vendors hold us over a barrel.
I love our profession. I love the values we espouse and our service ethic. I love how we're always trying new thins and innovating to better serve our patrons. But I sometimes worry that in our zeal to serve our patrons and get them the content they need and want, we are sometimes inadvertently setting back the cause of universal access to human knowledge.
Back when I was still at Norwich, I wrote about how EBSCO signed an exclusive deal with the Society for Military History, and pulled the Journal of Military History out of everything but a new historical full-text collection they were trying to get libraries to buy. To my great chagrin, we ended up purchasing the collection, which we only did literally for the ONE TITLE. I don't like feeling extorted. Now, Taylor and Francis titles have quietly been disappearing from EBSCO databases, replaced with content that is far from equivalent. I'm assuming Taylor and Francis realized it could make more money by having these be exclusively available from their own platform. So again, libraries need to look at whether they can and should spend money on journals they just had access to through EBSCO (while certainly not getting a cost break on EBSCO's databases). Libraries keep losing access to things and are asked to pay more at a time when library budgets are already cut to the bone.
Jenica posted courageously yesterday about her library's decision to stop subscribing to the American Chemical Society's journals due to their exorbitant cost. The ACS has been jacking their prices up incredibly (300% for one college according to a listserv post) and obviously think they can since they also control the accreditation of Chemistry programs (which actually requires their indexing and abstracting database!). Jenica was able to get her faculty on-board with purchasing a different collection of chemistry journals from other providers. This was a very smart way to approach this. When we face difficult decisions about collections, the faculty should be involved as they deserve to have a voice and can often provide useful insights. But what can we do when the faculty themselves place access over all else? Do we all have to wait until a collection eats up a full 10% of the entire acquisitions budget to take a stand? I have to question whether her faculty at SUNY-Potsdam would have been willing to stand up and say "no more" if the cost hadn't been quite as high, but still unreasonable in the view of the library.
My colleague, Emily Ford, wrote a brilliant piece about our identity, philosophy, and expression of value as a profession. Following up on Emily's questions about how we define our own value, Barbara Fister wrote the following:
If we were to question our current practices on the basis of those deeper values, we would make different decisions. We would oppose the massive transfer of ownership of knowledge from communities to corporations. We would stop satisfying community members' immediate needs at the expense of the future. We would debate the wisdom of supporting individual productivity rather than access to and the advancement of knowledge, which is inherently communal. Knowledge cannot be self-centered. Advancing knowledge only works when it's shared.
Barbara always manages to articulate exactly what's in my head. I'm troubled by what's going on in our profession and what the long-term impact will be on access to knowledge. I'm also worried about how insurmountable these problems seem because we're all focused at the micro level on our own libraries, which is in no way unreasonable, but it will not solve these very big problems. What is our mission as a profession? What are our enduring values? And how does all that jive with what we're participating in when it comes to eBooks and scholarly publishing?
And I know it's not something that one library can change by making a statement. In Carl Grant's terrific post today about vendors locking up data we rightfully own he writes "when libraries act separately, vendors/collaboratives frequently apply the "whack-the-mole" approach to divide and conquer." However, I do think that these big statements (like Jenica's) and engaging in conversations with faculty about these things is vital. Libraries have not, by and large, done a great job of educating faculty about scholarly publishing and the morass we are in. That's not to say we haven't tried, but I think the point needs to continually be brought home to them. We can't just assume that things like The Cost of Knowledge will provide an awakening for faculty and leave it at that. We need to keep the communication and momentum going and keep advocating for the values we hold most dear.
For folks who wonder why faculty tend to see us more as buyers of scholarly content than experts in the support teaching and research, I'd suggest the answer is right in front of us. I think we need to look at how we might contribute to that perception and about how we can better exert our judgment and expertise in dealings with faculty and publishers.
Off to New Zealand for me! See you in October!
Topics: free the information!, librarianship, open access | 3 Comments »
By Meredith Farkas | August 10, 2012
It's pretty clear from the comments on my recent posts that many of us have a sense that the sort of information literacy instruction we're providing is not having the impact we'd like. But even when we know that what we are doing isn't a right fit, it can be difficult to try something new. Frequently the limitations are bodies; most libraries simply don't have enough librarians to do high-touch instruction throughout the curriculum. How many libraries are doing embedded projects as the norm rather than an exception (i.e. only in a few classes)? How many have the staffing for embedded librarians in every core class that requires research? Then there are the expectations of disciplinary faculty, some of whom may be open to new instructional models and some of whom would not. Then there are the expectations of administrators who may not be comfortable with the library taking instructional risks at a time when demonstrating how the library contributes to student success is critical. And then there's us. It's far easier to know what's not working than to know what will. I've tried things with instruction that have failed and others that have succeeded brilliantly, and never did I know for sure beforehand which was which. And, especially for someone on the tenure track, that's pretty freaking scary.
This Fall, we will be trying a new model of information literacy instruction to first-year students. Our University has a model for freshman instruction (a year-long program called "Freshman Inquiry") that has been has been lauded nationally and replicated at other institutions. While the model for Freshman inquiry was very different than what many institutions were doing, we were still doing instruction very similarly to how the vast majority of librarians do it: through the one-shot. Don't get me wrong, many of us had embraced a constructivist pedagogy, incorporated active learning exercises, and focused on teaching skills over tools. We'd certainly transformed those aspects of teaching. But we were still using the inoculation approach; teaching information literacy in a one-shot (or occasionally a two-shot or three-shot) and hoping it would take.
Especially with Freshman, I suspect it doesn't take. First of all, this is a group that has been shown in the literature to greatly overestimate its skills in searching and finding information. So most probably don't see the value of what they are learning in a "library session." Second of all, the librarian is coming into the class essentially as a stranger. If this content was so important, why wouldn't their instructor or peer mentor (sort of like a TA; an upper-division student who supports the student's learning throughout the year) teach it? Thirdly, because we only come into the class one time, we can't scaffold their learning and have to throw out a lot of stuff that they might not immediately use because of the timing. Finally, these students are having a lot of information thrown at them at once. When they are assigned that first research paper of their college careers, they likely need to develop skills not only in searching for and evaluating information, but also figuring out what they're looking for, where to look, how to read those texts, how to synthesize the main ideas from those texts, and how to incorporate what they've learned into a paper. Oh yeah, and how to write. It's a tall order and I've mentioned in the past my dislike of the Freshman research paper; especially those that require using peer-reviewed sources. But I can't change the way research is assigned by a large group of autonomous instructors (many of whom are tenured faculty in other departments).
What I can do, though, is change the way we teach in response to these realities. Seeing a student once or twice during the year simply doesn't seem like the best way to teach students to be effective seekers and users of information. And given the size of our school and our current staffing, there is no way for us to do more teaching to Freshman without seriously hampering the strong program of discipline-focused instruction we have. And at an institution where 2/3 of students come in as Juniors, that seems wrong-headed. Our ace in the hole is the fact that there is a peer mentor in every class; an upperclassmen who works with students each week for an entire academic year, supporting their learning and success in the class. In addition to class-time with the instructor, each student has a weekly mentor session in smaller groups. Given their relationship with Freshman, these mentors seem like the best-positioned to provide information literacy instruction in a scaffolded way, providing instruction on specific elements of information literacy at a time when students can use it in practice.
So part of our new model involves taking a train the trainers approach. We will support the mentors in providing information literacy instruction. The mentors might be more knowledgeable than Freshman, but they're still Juniors and Seniors, many of whom may not have great information literacy skills themselves. This summer, we're creating online learning objects tied to specific learning outcomes. The learning objects are short and modular and can be combined in various ways to meet the unique needs of each class. With each learning outcome, we include suggested activities and assignments that can assess whether students understand how to apply what they've learned in that area. For example, in the area of developing a search strategy, I developed three in-class activities and two worksheets that could be assigned as homework. Essentially, this is library instruction in a box, but a box that can be readily customized for each class. In addition to providing these learning objects and activities, we're also going to support the mentors through training and through working individually with a librarian. Each librarian will be assigned to specific Freshman Inquiry classes and will work with the mentor to create a customized online course guide for the class and a plan for information literacy instruction. Obviously our success in this area will depend largely on the mentor and the instructor, so we will be involved with the faculty retreat and mentor trainings before the start of Fall term.
We also still want the students to know that the library is here to help them. I can't tell you how many times I've heard librarians say (with regard to their sessions with lower-division students) that "if nothing else, at least they learned that librarians are here to help them." If that's all we hope to accomplish, why use an hour or more of class time for it? We plan to do what we're calling a "Constance Mellon warmth session;" a 10-15 minute session in the students' classroom where we introduce ourselves and how we can support students with their research (reference help, research guides, etc.). And if faculty still want their students to get into the library, members of Public Access Services offer library tours twice per week. I've never really understood the whole "get them into the library" concept when we usually just stick them in a computer/learning lab for the entire session. Unless they're doing some sort of orientation or tour or activity that gets them going around and using the library, I'm not sure that the location thing is really that meaningful. In fact, my theory is that putting them in a classroom that is not their own (that they may never have been in before) probably makes them less comfortable in the session, which probably interferes with learning (though we're usually doing it because their classrooms don't have computers, which is probably more important than comfort). Has anyone done research on the impact being in a foreign environment (different classroom) has on learning and/or cognitive load?
Also, late in each quarter (in the few weeks before papers are usually due), we're going to offer drop-in research clinics where Freshman Inquiry students can come in and work with a librarian on their specific research topic. These are designed for those students who realize that they're in over their head and want support. I doubt we'll get that many students coming to this, but I do think it's worth offering and marketing to every class. It puts control over learning squarely in the student's hands, and I believe this kind of autonomy is critical for developing information and help-seeking skills that will help them succeed in the real world.
We'll be assessing the efficacy of this model. The University Studies program already does a major assessment each summer of student portfolios, so we plan to develop an information literacy rubric and compare portfolios from this past year to next year's. Hopefully we'll see a positive difference, but who knows? We also hope to be able to administer some mini-assessments throughout the year through the mentors (though we don't want to kill them with questions). It would have been nice if we'd done this at the end of the school year that just concluded, but the planning for all this happened rather quickly (isn't that how these things tend to go?). We'll also certainly survey the faculty and mentors involved in Freshman Inquiry to determine how we can better support them the following year.
Some might believe that this model will require less of a time commitment to implement than doing one-shots, but I believe it will require more, and that's not even including the tremendous amount of time that I and two colleagues are spending on developing the learning objects this summer. This requires working more proactively with the mentor and/or instructor and supporting someone who has never taught information literacy to others. While there isn't the same sort of lesson prep and specific times won't need to be blocked out of one's calendar as often, it's still going to be quite a time commitment. And I think the first year will be the toughest because we have some faculty we've never worked with and others who have come to expect a certain type of library involvement in the class. We're not the only ones who have seen the library one-shot as a given in Freshman instruction.
I'm very excited and nervous about this change. It's a major change with a lot of moving parts. If the librarians involved on the Freshman Inquiry Team are not proactive with their instructors and mentors, we could fail. If the mentors are not responsive, we could fail. If our learning object and activities are boring, we could fail. And on and on. And while this was a strategy the instruction team came up with as a whole, I'm the one who championed it to administration in the library and to University Studies and I fear that I will bear the blame if it doesn't go well. I feel confident that we are on the right track with this change, but I'm sure this first year will not go perfectly and we will need to retool and improve based on what we learn from the assessment work. But I'm glad we're doing something and not just sticking with the devil we know because it doesn't require such risk. If nothing else, we will learn a lot from this experience that will help us to develop a better experience the next year. Continuing to do the same-old-same-old will not achieve that.
Topics: assessment, instruction, management | 17 Comments »
By Meredith Farkas | July 23, 2012
At LOEX of the West this summer (a fantastic conference, btw), Joan Kaplowitz did a session where she started by asking attendees what words they associate with assessment. I won't list the litany of negative terms that came from the audience, but I will say that the most positive word used to describe assessment was "necessary." I remember once feeling that way about assessment. It was just something we did because we had to, not because we got any value from it. And given the types of assessments we were doing at the time (satisfaction surveys essentially), I don't see how we could have gotten much value from it. But we could say to accreditors "hey, look! We're doing assessment." And at the time, that seemed good enough. Several years ago, I saw the light and finally "got" assessment. I now see it as an a tool to help us make better decisions and better serve our patrons. I see it as a tool not only to improve my instruction, but to tell the story of our instruction program. Once I internalized the value of assessment, my focus shifted from doing assessment to learning from assessment, which led to better assessment design. But can I point to what it took to get to that point? Unfortunately not.
For the Web 2.0 class I teach at San Jose State University, my students recently had to do an assignment where they critique the social media marketing presence of a library and suggest improvements as if they were a consultant. (It's a great exercise, by the way, to allow students to really put into practice what they've learned about social media best practices.) They all did a terrific job, but my biggest takeaway in reading all of the critiques was the growing gulf between libraries that truly embraced social media and those that are just using social media. Libraries like the Toronto Public Library, Saginaw Public Library, Topeka and Shawnee Libraries, Columbus Metropolitan Library and University of Southern California understand the value of social media and the shift in communication strategy (along with the lowering of barriers/hierarchies between patron and library) that should occur in these spaces. And as a result, their presence in those spaces is vibrant, engaging and conversational. You can see how the library is connecting and how their patrons are responding. There is real personality, humanity and humility in their presence. But many libraries are using Facebook, Twitter and blogs solely as one-way communication media and their communication strategy in those spaces seems to mirror that on their website. Consequently, while their presence has plenty of news and they may even have a good number of people who've friended or followed them, their space feels kind of empty. There are no comments, there's no conversation and there's no humanity there. Lots of libraries use social media because they know their patrons are using it, not because they value the sorts of connections they can make with their patrons via these technologies.
You can see this same dichotomy in the use of social media in teaching and learning. In my article, "Participatory Technologies, Pedagogy 2.0 and Information Literacy," I write –
in many cases, these technologies are deployed within a traditional educational context. Some case studies showed that the deployment of participatory technologies did not result in increased collaboration amongst students, likely the result of not adopting pedagogies that encouraged participation, supported collaborative learning and facilitated the creation of knowledge communities… Participatory technologies are not transformative in and of themselves. If a class is still largely focused on a hierarchical model where content from their instructor and his or her views are considered more valuable than student contributions, technologies like blogs and wikis will not create true collaboration… In order to reap the benefits of participatory technologies, an instructor must create an environment in which collaborative learning can more readily occur.
It's one thing to use social technologies in a class, another entirely to embrace a pedagogical model that truly unlocks the affordances of social technologies. And while there's nothing wrong with using social technologies to engage students or as a system for easy content creation, without a change in pedagogy, the technology will not magically change the classroom environment. Similarly, a library having a blog or a Facebook page isn't suddenly magically cooler or more connected to its patrons.
What do all of these anecdotes have in common? They illustrate the gap between doing/using something and internalizing its value. Changing behavior is shallow; it doesn't necessarily equal a change in culture and will not necessarily result in real organizational change. I've been doing a lot of research on what it takes to build a culture of assessment and a big part of that has focused on the business literature related to organizational change and culture change. And what I've found is that there is a huge yawning gap between changing behavior and changing culture. It's not so difficult for administrators to force librarians to do assessment, but it doesn't mean they will do it well or get anything out of it if they don't grasp the value of assessment. And while the value of assessment seems obvious to those of us who are assessment geeks, I remember being on the other side of that equation where I actually saw assessment as something we had to do for reasons totally external to student learning. I found a lot of works in the literature that addressed the need for changes that impact the organizational culture or described the type of organizational culture that is high performing and embraces change, but few that actually suggested ways to get there. The three that really spoke to me were –
Kotter, J.P. (1995), "€œLeading change: Why transformation efforts fail", Harvard Business Review, Vol. 73 No. 2, pp. 59-67.
Deardorff, M.D. and Folger, P.J. (2008), "€œMaking Assessment Matter: Changing Cultures, Improving Teaching, and Transforming Departments",€ Annual meeting of the American Political Science Teaching and Learning Conference, San Jose Marriott, San Jose, California, Feb 22, 2008
Allen, J. (2007), "Introducing Assessment: Strategic Adaptations and Early Successes", Assessment Update, Vol. 19 No. 2, pp. 5-7.
Kotter explores the incremental steps needed to build excitement for and buy-in for change and to embed that change in the organization's culture. It's an amazingly practical and brilliant model for change and inspired me to read his book that was inspired by the HBR article.
While lots of the literature of libraries and higher ed talk about this ideal culture that is needed in the organization to develop a culture of evidence, Deardorff and Folger write about ways to work towards building a culture of assessment even in the absence of that culture.
Instead of having faculty focus on creating perfect assessments or assessing things that might be seen as daunting, Allen suggests that to get people started with assessment (after which they will hopefully recognize its value) they focus on things that are easier to assess. This "perfect is the enemy of good" article really resonated with me.
So many of the things I read in the library literature basically suggested that without the ideal culture, building a culture of assessment simply isn't possible. Which would mean that the vast majority of libraries are basically out of luck. That's why I gave the talk I did at LOEX of the West on Building and Sustaining a Culture of Assessment in Your Instruction Program which explored the resources, administrative support, grassroots buy-in and change leadership needed to anchor assessment work in the library culture. My slides from the presentation are below and I recently submitted an article I wrote on the topic for peer-review (so hopefully it'll be out late this year or early next year).
I'm simply not willing to believe that libraries that don't exhibit that perfect culture described in so much of the library literature about assessment can't achieve a culture of assessment without completely changing their culture. It certainly is easier for libraries with the sort of culture described by Lakos and Phipps (2004) to achieve it, but I do believe it's possible to create a culture of assessment simply by getting librarians and administrators to internalize the value of assessment. But doing that is easier said than done. Still, I suspect it's easier to do that than to change the culture.
But how do we get there? In spite of having read an MBA's-worth of business articles, I still feel like there's so much mystery surrounding what it takes to get an individual to internalize the value of a change; to make that change more than just behavioral. It's happened to me and even I can't articulate how it happened, nor can I foster it in someone else. Even Kotter seemed the least clear in his discussion of anchoring a change in the culture. If anyone has found a brilliant article on how to get people to internalize the value of assessment/social media/change/etc. or has been able to achieve it themselves, I'd love to hear about it!
Topics: Inspiring Stuff, assessment, free the information!, instruction, librarianship, libraries, management, social software, speaking | 1 Comment »
By Meredith Farkas | June 30, 2012

When I was at Norwich, my focus was often on increasing our instruction stats. My Director wanted to see us doing more instruction and being in at least two classes in every department (in addition to reaching every student through EN 101). Not bad goals at all, but over time, I realized that the focus on quantity was getting in the way of the focus on quality. I was teaching so many history classes that some students saw me a gazillion times in a year. And the quantity of teaching was getting in the way of improving what we were teaching. We ended up making some great changes to our EN 101 program in my last year at Norwich; moving from a lecture model to something more constructivist where we focused only on three basic learning outcomes. Over time, I really started to feel like the quality of what we provided was far more important than the quantity, and that providing one really great information literacy instruction session to a student was better than three mediocre ones.
Now that I'm at a huge institution where we are understaffed, I am again thinking about quality over quantity. We are more than likely never going to be able to reach every student at PSU with an info lit session. And, at the same time, many of us at the library are questioning the efficacy of the one-shot. We do lots and lots of one-shots in an attempt to reach as many students as possible, but is this really going to have the largest impact? But if not that, what? Train the trainer? Learning objects? Co-teaching? What about credit courses?
A faculty member outside of the library gave me the idea of having librarians offer subject-specific credit research classes in the Junior Clusters. The clusters are kind of like distribution requirements. Nearly all Juniors are required to choose a theme and then take classes (offered in various departments) that are part of that theme. The theme may be related to their major and may not. So the library could offer junior-level research-focused classes in gender studies, environmental studies, American studies, etc. that interested students would opt-into. The library could then work with those those students interested in improving their research skills over the course of a quarter, covering far more than we would be able to cover even if we were embedded in several courses in a discipline.
This isn't something my colleagues would go for because, with our staffing, it would be an either/or proposition; either focus on instruction in your liaison areas or focus on teaching credit classes. Given the strong liaison relationships my colleagues have developed with their departments, it's a non-starter. And I feel similarly about my own liaison area and wouldn't want to give up my instructional role within it. Still, I found the concept a very seductive one. What if we focused on providing in-depth research instruction through for-credit classes at the junior-level? Students are at a place where their research assignments are becoming more demanding and are usually receptive to learning how to improve their research skills (they don't think they're experts like Freshmen often do). It's exciting to imagine being able to teach all of our library instruction program learning outcomes in a single course, since most of us don't even cover all of them in a discipline, and being able to work with students throughout the term. We could deeply benefit those who are interested in benefitting and serve others through instruction at the reference desk, Freshman instruction and learning objects.
I never found the idea of for-credit classes appealing in my last job, but we really could reach every student at Norwich with library instruction through EN 101. At an institution where 2/3 of our students start out as juniors (mostly from community colleges), there is no catchall class. While it's still important to focus on Freshman instruction to improve retention (at least we hope we are contributing to retention), it can't be our primary focus like it is at many institutions. There's no one obvious route for us to ensure that all of the students at PSU are information literate, so we make lots of efforts in lots of different places. And it's so difficult to build on anything we've taught at the lower levels because, for some students, it's the first time they've had library instruction.
I'm wondering if other people struggle with the broad vs. deep question. Do you strive to reach every student even when you know the baseline instruction they are getting is less than what they need to be successful in academia and in life? Or do you focus on providing in-depth instruction to those who choose to receive it, ensuring that those students have the information skills needed to be successful in the 21st century? You won't reach everyone, but you'll reach the people who want your help. And isn't a big part of information literacy (and general success in life) knowing when to seek help? There are no easy answers to these questions; I'm just curious how other people are handling it — especially those at human resource-constrained libraries.
Topics: instruction, librarianship, libraries | 14 Comments »
By Meredith Farkas | May 18, 2012
In academic libraries, there are usually so many levels of priorities. There are the priorities of the university. There are the priorities of the library. Each unit probably has its own priorities, as does each individual. Ideally, these all sync up nicely, where an individual can show how their priorities mesh with library's and university's priorities. However, it's not always easy for the library to support all of those university priorities. That's often because the library doesn't have the people-power or financial resources to do everything well. So the library has to choose whether they follow every university priority in a superficial way, or whether they focus on the priorities that they can accomplish well in light of limited resources. Neither is a completely satisfying choice.
At my library, and really at the University a a whole, there is definitely a tug-of-war going on between the original access mission of the University and the growing importance of research. Clearly both are important and both require library support. My colleagues are deeply committed to both roles, but it's frustrating when you know you can't do it all as well and completely as you'd like. You can't develop a vibrant scholarly communications and data management program AND have a comprehensive program of outreach and instruction to the neediest students when the same people are involved in both. And yes, we're doing all of those things, but not to the extent that we'd like to. Having been at a small place before, we certainly dealt with those limitations too (we still don't have an institutional repository at Norwich), but the expectations of the academic community were lower because we weren't a large research institution. And in light of budget cuts, I'm sure many, many academic libraries are feeling similarly frustrated by what they can't do (or do enough of).
And this tug-of-war is seen in the instruction program as well. We can't do all of the teaching we'd like given our staffing, so we have to prioritize. But how? With the growing research priority, do we focus more on faculty outreach and graduate-level instruction? With the focus on Freshman retention, do we put more time and effort in teaching first-year students? We have a strong liaison program and a ton of teaching goes on in upper-level undergraduate classes, especially those that are core to majors (like research methods). This is fantastic! I remember when I got to Norwich, very little library instruction was going on outside of the lower-division classes and we worked hard over the years to get information literacy instruction integrated into core courses in the majors. PSU has been there for a long time. Is that less important than reaching Freshman or more? Or is there, as I suspect, no one right answer to that question?
So how do we set priorities? How do we determine how much focus to put on each thing we do? A colleague recently showed me stats on what percentage of the total enrollment is each class (Freshman, Sophomore, Junior, etc.). Do we use that to determine our instructional priorities? Do we say "sophomores make up x% of student enrollment, so we will provide x% of our teaching in 200-level classes?" It's certainly a concrete way of making decisions, and probably as good as any, but I don't feel like needs and priorities translate so easily to exact numbers and percentages. We still need to take into account Univerity priorities, student needs, what classes are the most valuable to be involved with, and in what classes can we make the greatest difference. If someone comes up with a formula for figuring this out, they deserve some kind of award.
Another thing we talk a great deal about is using learning objects to augment and/or replace the one-shot. And I've started to wonder where is the best place in the curriculum to implement this? Should we replace Freshman-level instruction with online learning modules because most students are not really at an emotional/intellectual space yet where they are capable of serious research or do we focus on face-to-face instruction because they need the high-touch approach? Do we employ learning objects in upper-division classes because the students are more self-motivated once they're in their majors, or is that the critical time to connect with them because the sort of research they're doing is higher-level? Do we stop teaching grad students face-to-face because of their much higher motivation level, or is that the perfect reason to focus on them? I don't know if there have been studies on this, but it would be interesting to figure out at which level does it make the most sense to provide face-to-face instruction and at what level would students benefit most from learning objects. It seems like most suites of learning objects designed to replace face-to-face instruction happen at the Freshman level, but that might just be because there are so many sections of the same few courses and it's easier to create something that works for many, many, many classes.
None of these issues is unique to my University; in fact, I'd argue that in a world of rising materials costs and shrinking budgets, they're pretty darn universal. Even at little old Norwich, where the student/librarian ratio was so much smaller, we had to prioritize. It got to a point where I had to start cutting down on the number of history classes I was teaching, because it was taking up such a disproportionate amount of my time (although I really enjoyed it!). So, at your institutions, how have you determined what to prioritize in terms of library instruction? When demand for your services exceeds supply, what do you stop doing? Where have you replaced face-to-face instruction with other lower-touch models and why?
Topics: instruction, librarianship | 5 Comments »
By Meredith Farkas | May 2, 2012
So many of us struggle with determining priorities in teaching. Few of us have a workload that would allow us to do everything we would like to do. We hear stories about embedded librarian programs, librarians who were able to co-grade student papers with a disciplinary faculty member, libraries that have co-taught entire classes, etc. and we think: wow, I'd love to do that. But can we? And then that goes to the broad vs. deep argument. Is it better to teach a small number of students very deeply or reach a large number of students in a more superficial way. Neither option is particularly satisfying. There are so many interesting models for librarians to provide instructional services, but not every one is a right fit for the population or our time. And there are certainly times when we can't do what would be the best fit for the population because of our time. We can't ignore that reality.
I've been thinking of this a lot lately in light of the fact that we recently hired an instructional designer to ramp up our production of learning objects. Learning objects certainly provide libraries the potential for providing instruction to many more people than we can with one-shots or any physically present instruction, but they're not always a substitute for face-to-face instruction. Sometimes they provide more and sometimes less. And one of the biggest problems I've seen with learning objects is that they are not often embedded in classes or at students' points of need. I'll talk about this more in a future post.
And there are also a lot of bad learning objects. I've become increasingly convinced that screencasts are not the right fit for teaching people how to use online databases. It's very difficult while watching a video to work with a database. It's also difficult to scan for just what content one needs when they are actually using the database. Lori Mestre's study on learning styles and learning objects confirmed my suspicions when she found that students using a static HTML tutorial were better able to do database searching than a group that watched a Camtasia screencast because they could go back and forth between the tutorial and the database and practice what they were learning while they were learning.
This is why when I saw the University of Arizona's Guide on the Side software I was instantly smitten. You can read more about the Guide on the Side in my most recent American Libraries column. The idea of having the instructional content right beside a live web page that students can use to search is brilliant! Being able to switch between a window with a tutorial and a window with a database isn't terrible, but having the tutorial actually within the same window so it's always in your line of sight, always beside you, makes it even easier for students to practice what they're learning.
I plan to write more about these issues in future posts; not just about learning objects, but about ways of rethinking what we can do instructionally in light of often-present limitations. It's something I struggled with here and also at the small private University where I was previously. Few of us haven't ask these questions. Is the one-shot model a good fit? Is a deeper (embedded?) model better? Should we all be teaching for-credit term-long courses? Does a "train the faculty" or "train the TA" model make more sense? Should we replace more of our teaching with learning objects and, if so, which classes need physical presence and which don't? And how do we get those learning objects used when students aren't required to come in for an instruction session? I don't have the answers, but I'll be exploring these questions in future posts to this blog.
Topics: instruction, librarianship | 5 Comments »
By Meredith Farkas | April 26, 2012
Yesterday was my one-year anniversary of working at Portland State. I'd wanted to write a post yesterday reflecting on it, but I was driving three hours (to Bend, OR) to give a four-hour preconference. Since the whole experience was accompanied by a migraine that just wouldn't die, I crawled into bed as soon as the preconference was done. Today I'm still in Bend for the Oregon Library Association Conference and I'm really excited to meet more of my Oregon colleagues. This was good timing because I could really use an opportunity to get out of the institutional bubble and hear some new ideas.
I didn't leave Norwich because I was unhappy (quite the opposite; I loved my colleagues there and miss them still). I didn't leave for a promotion. I left because I was looking for new challenges. And challenges I've had; perhaps more than I'd bargained for. Actually, definitely more than I'd bargained for. There have been days where I've come home feeling like a failure. I recently went and looked at my cover letter for the job at PSU to remind myself that I did actually accomplish a lot of important things in my last job, so it's not just about me. I think a lot of the problems I've had this year stemmed from the fact that there was a lot of baggage around decisions made before I got here re: instruction that didn't actually have any consensus at all. I came in being told that "this is what had been decided just before you got here" and laboring under that assumption until, recently, a colleague was kind enough to take me to lunch and give me the whole history. Now I'm realizing that we really need to reboot our instruction program and start from scratch; not continue to follow a model that has little-to-no buy in. I'm actually really excited about that opportunity. Next week we have a meeting where I've asked my colleagues to imagine that we never had an instruction program, we have no time constraints, and there are no expectations from disciplinary faculty regarding instruction. What would we want an instruction program to look like? I'm hoping that once we have identified what we want in the ideal, we can find ways to approach that in reality. I hope this will help get all of us excited about the possibilities for better meeting the needs of our students and faculty in a sustainable way.
In spite of the challenges, I really do like it here. I love that my colleagues are passionate and super-engaged with the profession. The amount we accomplish given severe staffing and budget limitations is awe-inspiring. I appreciate how motivated many of our students are because they are putting themselves through college and want to get as much out of it as possible. I love working with the disciplinary faculty here. While we had "quasi-faculty status" at Norwich, I always felt like support staff in my dealings with disciplinary faculty. Here, I feel like an equal and a partner. I serve on two faculty senate committees — Online Learning and Assessment. I have really enjoyed seeing all of this from a macro level and working together with other faculty members to try and come up with strategies for dealing with important University problems. I've made some great relationships which I think will soon lead to some important faculty outreach and assessment of student infolit partnerships.
And I have gotten a lot done. I was in charge of implementing LibGuides this past summer and did the bulk of the work on that, from training staff, to coordinating getting content migrated, to developing best practices, to working with a committee to determine the look and feel. And I think the finished product is lovely. I worked with a task force to develop learning outcomes that describe the breadth of our library instruction program, and then worked to build some buy-in with the instruction librarians. While there is still some controversy over them, I did meet individually with concerned library faculty to ensure that their concerns were taken into account with the final version. Still, it's a living document, and I'm having everyone record the outcomes they teach to in each class (whether on the list or not) so that we can reconsider the outcomes at our summer instruction retreat in light of the reality of what we teach. I'm now working with our distance learning librarian and our newly-hired instructional designer to develop a two-tiered model for deploying learning objects (one for students to drill down to just the content that meets their information need and the other for faculty to easily embed learning objects — with suggested assessments and lesson plans — in their courses). I think one of the biggest failings of libraries in developing learning objects is that we put a ton of effort into creating them and very little into ensuring that they get used (whether that means embedding them in classes, putting them at users' points of need, or marketing the heck out of them). I talk about this, and our model, in the most recent Adventures in Library Instruction podcast.
Here, I am the liaison to Anthropology, an academic area in which no librarian had taught a class in years and years. They haven't had a strong liaison relationship with the library and, when I started, it seems like they really saw the library as "the folks that cut our journals." When I started my liaison role, my first job was to cut 50% of the journal budget. Yikes. I tried to soften the blow by developing a spreadsheet that provided them with extensive collection data so that they could make well-reasoned decisions. I also developed a list of all of the anthropology journals we had access to in full-text regardless of funding stream and demonstrated to the faculty that we actually had quite a significant collection that is outside of their budget line (though packages). I have really made an effort to build connections with this department and have already taught classes for four of the faculty members in the anthro department and have a session lined up in the research methods class in the Fall. YAY!
And I'm also pretty proud of my role as a manager. This place has not just been tough for me to get thing done in, and I've really worked with my direct reports to support them and help them find projects and foci that make them feel effective and give their job coherence. And I've also tried to advocate for and support the instruction librarians, from getting LibTech to leave the classroom laptops out and tethered, to getting library faculty software and headsets for creating screencasts, to creating a guide on assessment techniques.
I'm also looking forward to seeing what this place is like with strong vision and leadership. A month before I started, the AUL I was supposed to be reporting to left. A month after I started, the UL (interim, but an awesome interim) announced that she'd taken another job. The interims we've had in these positions have been lovely (our interim UL has been so supportive of me and a fierce advocate for the library), but it's hard to do a lot of leading when you know you're keeping someone else's seat warm.
If I could go back in time one year, here is what I would do differently. I'd question everything, not just accepting and implementing decisions that were made before I came here. Early on, I should have had that "what if we never had an instruction program? What would we want it to look like?" conversation with the library faculty. I'd wait a year before pushing any sort of change agenda that came from above. Small change or projects are one thing. But some of the things I was asked to accomplish in my first year (like building a culture of assessment!) really required someone with significant political capital. At Norwich, it was easy to move into my Head of Instruction role and create change because I'd already been there a few years in another role and people trusted and valued me. Here, I came in and very quickly started to work with the library faculty on some pretty disruptive change projects. Knowing this now, I can't go back and do it differently. I can only find ways to support my colleagues and build a shared vision for the future of library instructional services.
I think I also need to find ways to deal with my own stress and feel good about my work. I need to have more experiences where I connect with other people dealing with similar struggles or people who get me out of my own head. I LOVED doing the Adventures in Library Instruction podcast. I wish I could do it every week. It was a great conversation and I felt so energized by the experience. I love going to conferences (though I hate being away from my family). Online NW helped spark the idea of applying for a grant to do an ethnographic study of the research habits of returning students. There are several talks at OLA that I'm equally excited about. Being on the tenure track and the demands of my job have made me actually connect less with the people who have been in my online professional social network for years. At a time when I need them most, I have the least ability to connect. I think I need to find ways to make time for that, because I can see that burnout is a real concern if I keep going the way I have been. I think I also need to keep reminding myself that, while I'm the head of instruction, all of this isn't solely on my shoulders. This is a collaborative venture and I can't do any of it by myself.
So, one year in, I've probably learned more about librarianship and myself than in several years at Norwich. It's been a challenging time for me, but that's what I was looking for, right? Be careful what you wish for folks!
Topics: MPOW, Work, about me, assessment, instruction, librarianship, libraries, management | 4 Comments »
By Meredith Farkas | April 9, 2012
You know you're a real blogger when, no matter how absurdly busy the rest of your life is, the thing you can't do that you miss the most is blogging. It's been a crazy almost two months and isn't looking to get any better in the near future. Isn't it funny when you look back on other times of your life when you thought you were busy and realize how wrong you were? I hope I won't ever look on this time the same way, because I hnestly can't imagine feeling more stressed.
First, I was one of the four libraries taking part in RAILS this year. RAILS stands for rubric assessment of information literacy skills and it's a great IMLS and Syracuse University-funded study to explore the use of information literacy rubrics and develop best practices. The lovely Megan Oakleaf was the PI. For my part, I had to get IRB approval, get 125 student work samples, develop a rubric, get 10 disciplinary and library faculty members (I had 5 of each) to spend a day rating 100 pieces of student work, and to organize the rubrics into a random order through a very specific and time-consuming protocol. I also had to spend an extra day after Assessment Immersion in Nashville working on a joint rubric with the other librarians involved in RAILS, which ended up dragging on through Google Docs over several months. It was an exhausting process, but an amazing learning experience. It was interesting to see how librarians and disciplinary faculty viewed student work — what they valued and didn't — and what parts of the rubric I'd originally created we ended up changing. It was great to get disciplinary faculty thinking about how to assess information literacy. Most of all, I feel much more comfortable developing rubrics that can effectively rate student level of skill in specific areas. There is a real art to creating rubrics. It's difficult to get something that doesn't require a tremendous amount of subjective judgment (which is why we use rubrics in the first place) and to develop something for more than just yourself.
I also got two grants this year, which was a big first for me (getting grants wasn't a big thing at my previous library). The first was to work toward building a culture of program-level assessment at my library and to report on it at a conference. I made some small progress towards that and will be presenting on building a culture of assessment at LOEX of the West in June. Since travel to LOEX of the West won't eat up the whole grant, I'll be spending part of the money on building a library of books on assessment of student learning and program-level assessment for library faculty. If you have any suggestions for great books on information literacy assessment, assessment in higher ed, or activities in which students could demonstrate learning, please share in the comments.
The second grant I received was to do an ethnographic study of the research habits of returning/non-traditional-aged students at PSU. We have money to do it really well — hiring grad students, etc. We'll also be working with an anthropology class (my liaison area) to recruit students to work on the study as part of their final project. I've seen so many ethnographic studies that have looked at the typical undergraduate, but with 40% of PSU's undergrads (and a large portion of our grad students) being of non-traditional age, it's critical that we understand their needs as well. I'll be working with my wonderful colleagues Emily and Molly on this and I couldn't be more excited. Fortunately, this won't happen until the start of the next fiscal year (and we have the whole year to spend the funds), so it was only the application that bogged me down.
I've also had a couple of things published. My FIRST peer-reviewed article came out in February in Library Hi Tech. It's called "Participatory technologies, pedagogy 2.0 and information literacy" and you can access it for free in PSU's IR. Here's the official citation if you want to grab it from Library Hi Tech's site:
Meredith Farkas, (2012) "Participatory technologies, pedagogy 2.0 and information literacy", Library Hi Tech, Vol. 30 Iss: 1, pp.82 – 94. Published version available from publisher website at: http://www.emeraldinsight.com/journals.htm?issn=0737-8831
I also published a Tips and Trends white paper on "Research Guide Technologies" in my work on the ACRL Instructional Technologies Committee. The guides this group has developed recently and that are in the pipeline are fantastic resources for librarians looking to get more familiar with instructional technologies.
I've got a bunch of conference presentations coming up and I hope I'll see some of you at them. A 4-hour preconference at the Oregon Library Association Conference about online instruction and training + a panel there on the ACRL Immersion experience. A presentation at the Oregon Virtual Reference Summit. Then LOEX of the West. I'll be on the LITA Top Tech Trends panel this summer at Annual. And then, I'm going to NEW ZEALAND!!! I'll be giving a keynote at the LIANZA Conference in September, which I am insanely excited about. Don't be jealous, though. I'll be bringing a 3 year old on the trip, so I'd say that pretty much cancels out the awesomeness of being in NZ. While it's not really how I envisioned going to New Zealand, I'm thrilled to have the opportunity nonetheless. And on the way home, we're going to spend some time in Hawaii which I've never been to either.
And finally, and certainly not least, I bought a house. We found a pretty-darn-close-to-perfect house in a neighborhood which is full of young children, adorable dogs, and neighbors who hang out outside and talk to each other. My son loves the neighborhood though he's anxious about the change and his new room (getting him to bed has been fun). Given the state of the market in the town in which we were looking, I'm immensely grateful for our luck. We just moved in a week ago, so are still in that garage full of boxes/putting everything in its place/discovering problems with the house/etc. mode.
It's funny to feel lucky and insanely stressed at the same time. I know it's good stress, but it is becoming a bit overwhelming and I've had moments where I've just laid in bed ruminating on all the stuff I need to do instead of sleeping. I don't mind bringing work home physically, but when I bring it home emotionally — when it prevents me from enjoying moments when I'm not doing work — I know something has to change. I definitely need to find ways to better manage my time (i.e. say no) next year. It's always hard at a new place, especially on the tenure track. You're figuring out what is important to do and what you can say no to. I'll get there. At least I hope so.
Topics: MPOW, Work, about me, librarianship, social software, speaking, tech trends, tenure track | 4 Comments »
By Meredith Farkas | February 14, 2012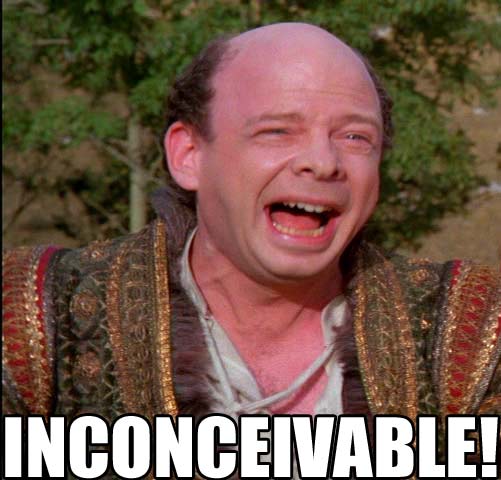 I remember when I was in library school, a lot of people talked about librarians who were resistant to change and would try to derail your exciting and innovative projects. Often, this discussion was couched in ageist "us" (young, innovative librarians) vs. "them" (old, set-in-their-ways librarians) terms, but even when it wasn't, the assumption was there that someone bringing new ideas was right and the people resisting those ideas were wrong. After seven years of pushing change and encountering resistance to various projects in libraries, I can say with some certainty that it's never so black-and-white.
Why do people resist change? There are lots and lots of reasons, many of which have nothing to do with being a "stick in the mud." Some are completely reasonable and some are not. But all of them require some action on your part if you want to make change happen. Sometimes, people resist your ideas because they are not well thought-through. Maybe you didn't consider the impact your idea would have on Interlibrary Loan or some other unit? Maybe you didn't think about a certain patron stakeholder group. Not doing this sort of thinking beforehand can derail change by making your colleagues lose confidence in you. Do your homework.
Sometimes people resist your ideas because they don't have all the details. Resistance sometimes comes from anxiety that can be quelled if people receive education and a clear vision of what the changed landscape will look like (and how it will change their work). Just because your vision is clear to you doesn't mean it's clear to your colleagues. I'm seeing that a lot right now as I work with my colleagues to build a culture of assessment. You can't take for granted that what is obvious to you (someone immersed in that subject) will be likewise for your colleagues who are focused on a lot of different things.
It's quite possible that your idea is not a good one. Your colleagues might have information that you don't (and vice versa), but sometimes in a group setting, instead of offering constructive advice, people become defensive because they feel like something they know won't work is being forced on them. Often, getting that constructive advice is key to retooling your approach to one that will be successful.
Sometimes, there are cultural issues within the organization that have nothing to do with you or your idea. Maybe a previous Director created an environment in which no one felt safe to experiment and fail. Maybe people are really cliquish. Maybe one group mistrusts another. It's critical that you understand those cultural issues and not simply blow them off because culture will have an impact on everything you do. Organizational culture is a powerful force that needs to be understood in order to sell your ideas effectively within that cultural frame.
And, sadly, sometimes, people do things for political reasons or because they don't like you. Maybe they want to tear you down to impress someone else. Maybe you got a job that their friend was up for. Maybe it's about building allies for something else they want to do. Whatever the reason, this is often the most destructive form of resistance because people will probably never admit the real reason why they're resisting you.
Do you know what is helpful to do to tease out why people are resisting your ideas? Talk to them! Invite these people to participate and have a voice in the change process. Often, if you're encountering strong resistance, meetings are not the ideal first place to confront these issues. When I was encountering strong resistance to our learning outcomes, I met with a number of librarians individually to talk about their concerns. It gave me a much clearer sense of where the resistance was coming from than in the meeting where I was mostly hearing "I don't like it and I won't use it" rhetoric. Talking with people one-on-one both helped me to see what I needed to change to get us closer to consensus and made my colleagues feel like their concerns were being heard (because they were).
Sometimes, though, meetings are a great place to learn about people's hopes and fears around a certain topic that will need to be addressed. In my case with assessment, the library faculty were asked to discuss their hopes, goals, concerns and potential barriers they see regarding implementing assessment of our teaching. A lot of issues were teased out that I know we will have to address this year if we are going to build a culture of assessment. It was also very helpful to know what they hope to get out of doing assessment.
If you're fairly new to a library, you may want to talk to a variety of people about the culture to better understand and anticipate resistance. Make sure you hear from lots of different people, because, as most of you already know, there are as many sides to a story as there are people telling it. It was fascinating to see how my perceptions of people here changed as I got to know them versus what I was told by people in my first few weeks.
Of course in the moment when you're sitting in front of your colleagues in a meeting feeling like you're getting eaten alive, resistance doesn't feel like a very good thing. And for many of us, our first reaction is to become defensive; to protect ourselves and our ideas. But when you look at this resistance as something that will make your idea better if you really listen and make sure people feel heard, it can make the process feel a bit less painful (or at least constructive).
Resistance is not, in itself, a bad thing, though it certainly can derail initiatives if not managed well. Resistance can help you hone your idea into something that will be successful. Your idea may require significant tweaking, but if your colleagues didn't resist your idea as it was, you'd never have known that. It's far better to encounter resistance and deal with it than to have your colleagues passively accept your ideas even if they don't think they're great. The latter is far more likely to derail successful change.
How have you dealt with resistance to change in your work? What mistakes have you made and successes have you had in this area?
Topics: Work, assessment, classic blunders, instruction, librarianship, libraries, management | 7 Comments »
« Previous Entries